From team building books to personal development books, from leadership books to books on creating the best ever culture within your business, there is a growing and vast range of books available for everyone to read.
I have outlined the top 100 best team building books that anyone in business should read. There are also some great business books to help you strengthen your leadership, operations, and culture. Enjoy!
Leadership
The Five Dysfunctions of a Team: A Leadership Fable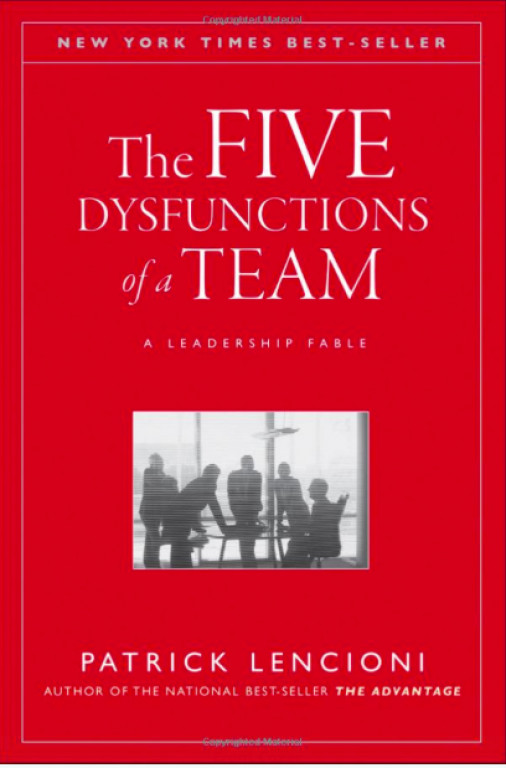 Author: Patrick Lencioni
Published: 2002
This book is based upon a story of a CEO who cannot unite her team. Throughout the book Lencioni outlines the five dysfunctions that explain why all teams often struggle. In the book, Lecioni outlines a model and actionable steps that can taken to overcome these five dysfunctions, and thus produce a strong team.
This is one of the best books for business leaders who want to develop higher levels of trust in their organization and start holding crucial conversations that will propel the team forward.
The book can be bought on amazon.
Build an A-Team: Play to Their Strengths and Lead Them up the Learning Curve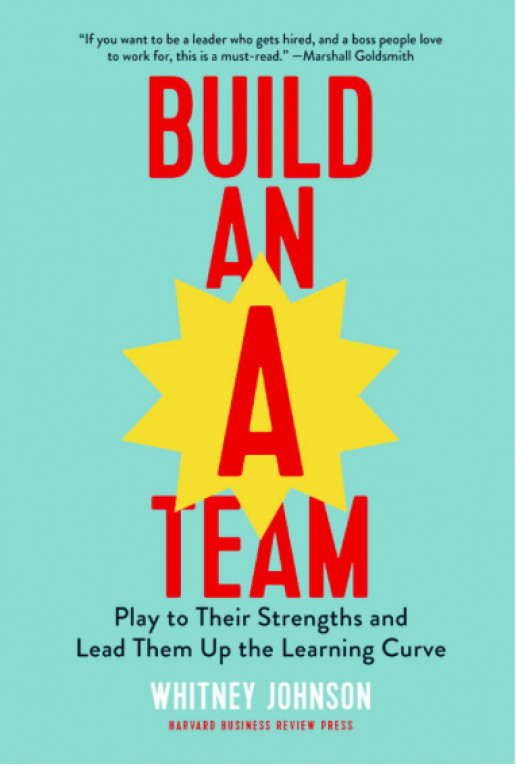 Author: Whitney Johnson
Published: 2018
Through over 20 years of coaching, investing and consulting, Johnson has seen that employees need continuous learning and fresh challenges to stay motivated. In this book, Johnson explains how to provide your employees with this by:
Identifying what your employees already know, and what they need to learn

Designing their jobs to maximise engagement and learning

Applying a seven-step process for leading each employee up their learning curve.
Buy here at amazon.
The 21 Irrefutable Laws of Leadership: Follow Them and People Will Follow You (10th Anniversary Addition)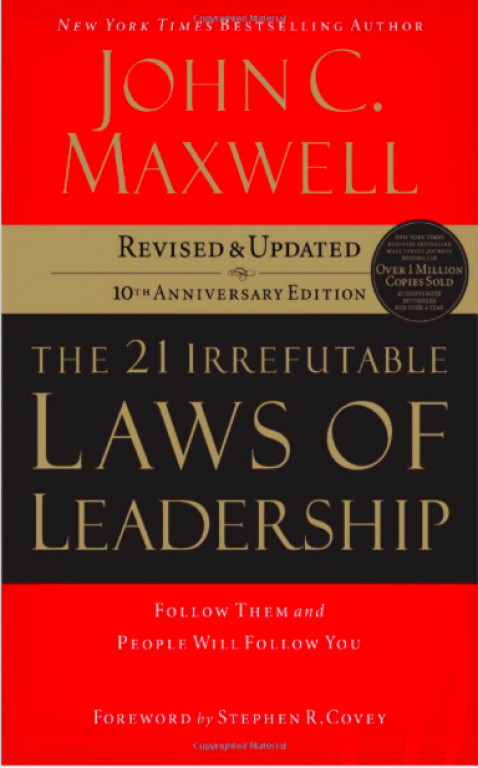 Author: John C Maxwell
Published: 2007
This book includes sharp and updated laws of leadership, real leadership stories, evaluation tools to help you analyse your leadership strengths and weaknesses and exercise in each chapter to help you become a better leader.
The book can be bought on amazon.
The 17 Indisputable Laws of Teamwork: Embrace Them and Empower Your Team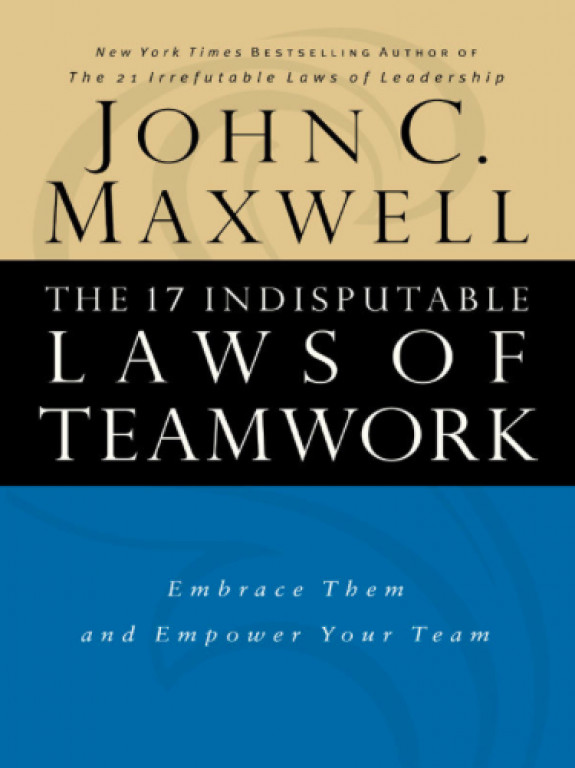 Author: John C. Maxwell
Published: 2013
Dr. John Maxwell outlines 17 laws that will make your team work better. Whether its a business, family, church or school, these laws are fundamental to successful teams. Some of the laws include: Law of High Morale, The Law of the Big Picture, The Law of the Scoreboard, The Law of the Price Tag and many more. Maxwell also includes examples of how these laws have worked for others.
The book can be bought on amazon.
Leading Project Teams: The Basics of Project Management and Team Leadership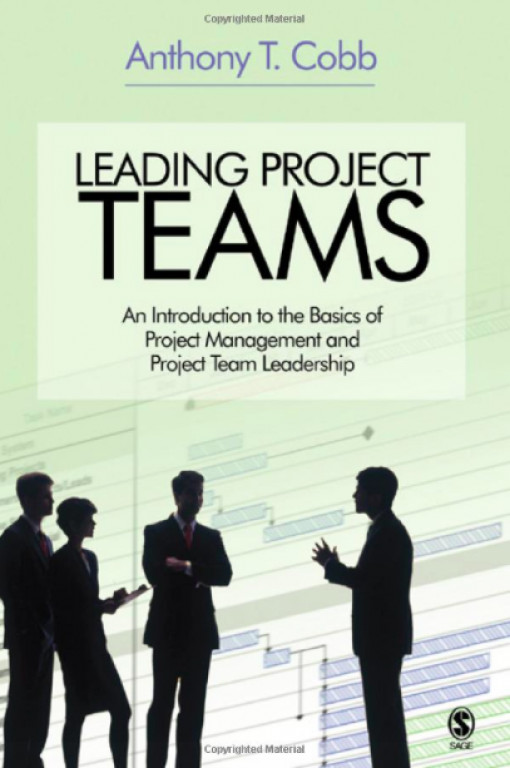 Author: Anthony T. Cobb
Published: 2011
This book is designed to help teams become more effective at doing certain projects by learning and applying project management tools and techniques. Aimed more toward students, this book also provides them with invaluable skills they can use to lead and grow high-performing teams. Chapters focus on project initiation, planning, human resources issues, and how to write project reports.
This book can be bought at amazon.
Virtual Team Success: A Practical Guide for Working and Leading from a Distance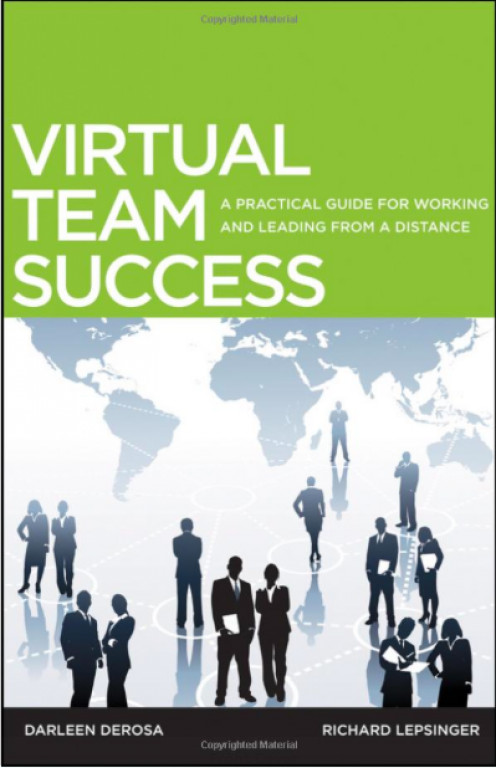 Author: Darleen M. DeRosa
Publish: 2010
This book is based on a comprehensive research study and is designed to provide a practical resource for virtual team members and leaders. This book covers areas such as: key challenges virtual teams will face, factors for success, characteristics of effective virtual teams, a model for success, effective practices for virtual teams and enhancing performance of low performing teams.
Buy the book here at amazon.
A Team of Leaders: Empowering Every Member to Take Ownership, Demonstrate Initiative and Deliver Results.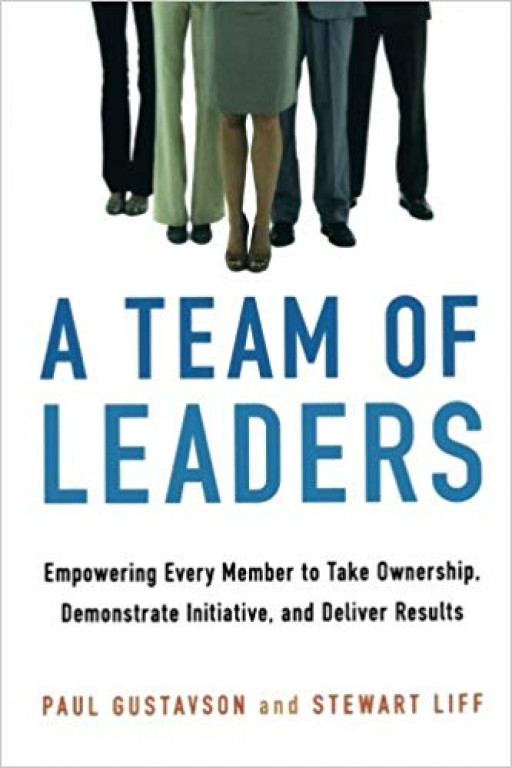 Author: Paul Gustavson and Stewart Liff
Published: 2014
This book outlines how to create an effective team structure, and offers processes to support leadership growth and ways to capture the key knowledge that teams need to become self-managing units. The book includes a Five-stage team development model and team value creation tool that allows members to appreciate the significance of what they contribute each day; each tool is backed up with real life examples.
This book can be bought on amazon.
The Progress Principle: Using Small Wins to Ignite Joy, Engagement, and Creativity at Work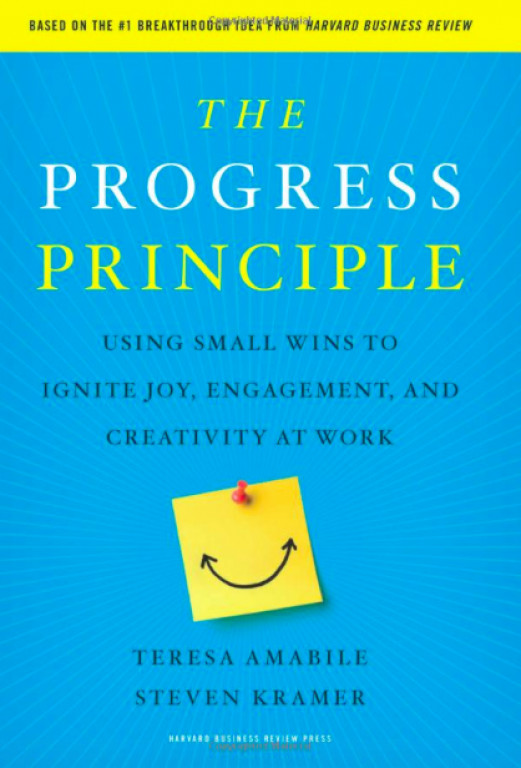 Author: Teresa Amabile and Steven Kramer
Published: 2011
This book demonstrates how to remove the obstacles that are preventing you and your team from progressing. The book also explains how to activate two forces that allow progress: (1) catalysts, events that directly facilitate project work, such as clear goals and autonomy; and (2) nourishers, interpersonal events that uplift workers, including management and demonstrations of respect and collegiality.
Buy on amazon.
Business Stripped Bare: Adventures of a Global Entrepreneur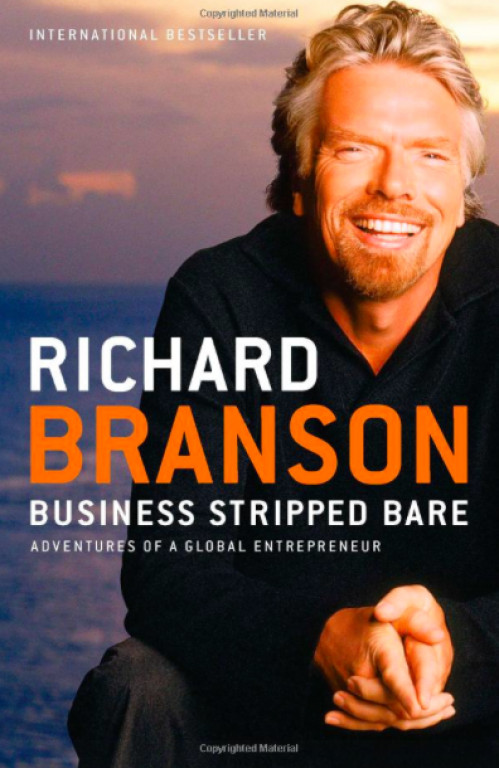 Author: Richard Branson
Published: 2011
One of the most famous entrepreneurs in the world, Richard Branson, shares the story of his life in business and reveals the truth about his most risky, brilliant and audacious deals. He combines invaluable advice with his own, personal stories or set backs and achievements to help you be more successful.
Buy here on amazon.
Leading with Emotional Intelligence: Hands-On Strategies for Building Confident and Collaborative Star Performers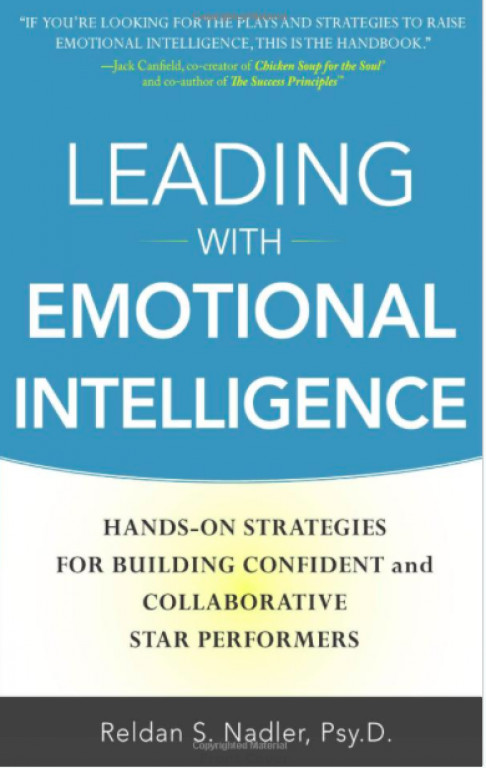 Author: Reldan Nadler
Published: 2010
This book shows you step-by-step how to increase confidence, improve teamwork within your team, enhance team communication, develop star performers and protect your IQ with EI. The book consists of 100 cutting-edge tools and strategies, such as worksheets, exercises and self quizzes, used by some of the most effective leaders in the world.
Buy the book on amazon.
The Checklist Manifesto: How to Get Things Right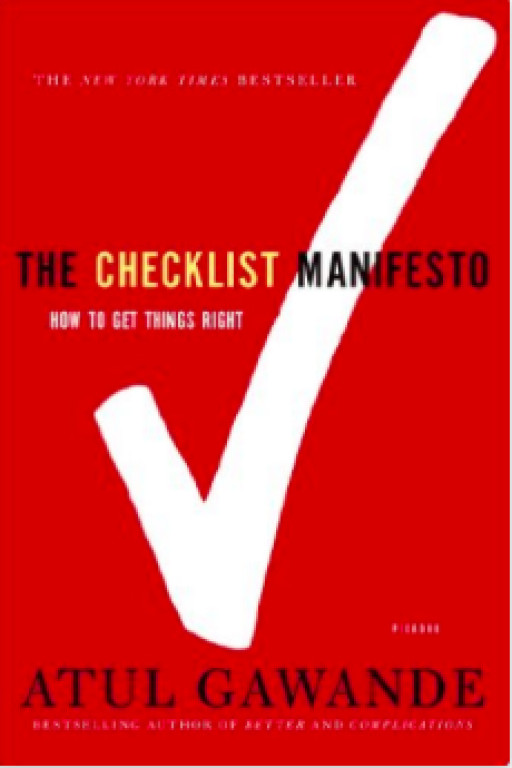 Author: Atul Gawande
Published: 2011
In his book, Gawande highlights the importance of checklists and how they can help us to fail less, and do things better. Told through riveting stories, Gawande talks about what checklists can do, what they can't do and how they can help you improve your working life and leadership skills.
Can purchase on amazon.
Barking Up the Wrong Tree: The Surprising Science Behind Why Everything You Know About Success Is (Mostly) Wrong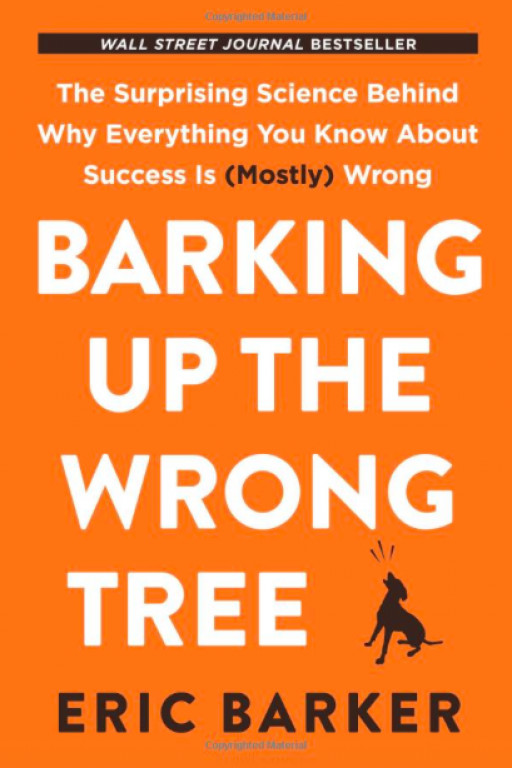 Author: Eric Barker
Published: 2017
By looking at what separates the successful from the unsuccessful, you can learn to be more like them. In this book you'll learn:
• How your biggest weakness might actually be your greatest strength
• Whether nice guys finish last and why the best lessons about cooperation come from gang members, pirates, and serial killers
• Why trying to increase confidence fails and how Buddhist philosophy holds a superior solution
• The secret ingredient to "grit" that Navy SEALs and disaster survivors leverage to keep going
• How to find work-life balance using the strategy of Genghis Khan, the errors of Albert Einstein, and a little lesson from Spider-Man
The book can be bought on amazon.
How to Have Confidence and Power in Dealing with People
Author: Leslie Giblin
Published: 1985
Giblin has devised a method for dealing and interacting with anyone (colleagues, bosses, teachers, parents, strangers etc) and demonstrates this method step-by-step in her book to allow you to enhance your leadership. .
Get the book at amazon.
Good to Great: Why Some Companies Make the Leap and Others Don't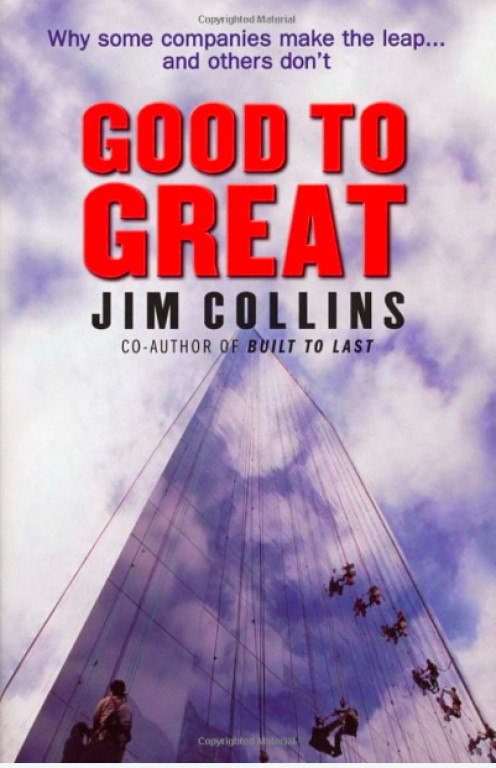 Author: Jim Colins
Published: 2001
Based on a five year study of elite companies, Colins found some interesting findings but concluded that teams can go from good to great. This book, based on the findings from the study, explains:
Level 5 Leaders: The research team was shocked to discover the type of leadership required to achieve greatness.

The Hedgehog Concept: (Simplicity within the Three Circles): To go from good to great requires transcending the curse of competence.

A Culture of Discipline: When you combine a culture of discipline with an ethic of entrepreneurship, you get the magical alchemy of great results. Technology Accelerators: Good-to-great companies think differently about the role of technology.

The Flywheel and the Doom Loop: Those who launch radical change programs and wrenching restructurings will almost certainly fail to make the leap.
Buy this best seller at amazon.
Strengths Based Leadership: Great Leaders, Teams, and Why People Follow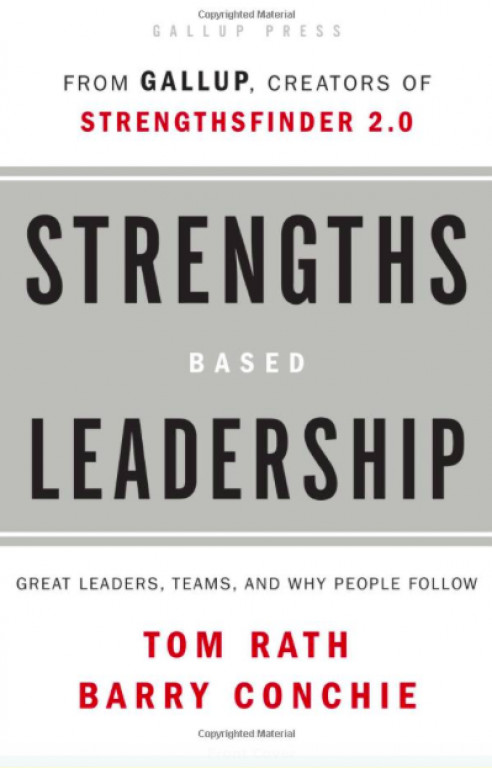 Author: Tom Rath and Barrie Conchie
Published: 2009
Based on research of over 1 million work teams, and 20,000 in-depth interviews with leaders, this book identifies three keys to being a more effective leader. These three key characteristics are: knowing your strengths and investing in others' strengths, getting people with the right strengths on your team, and understanding and meeting the four basic needs of those who look to you for leadership.
Get the book at amazon.
The Truth about Leadership: The No-fads, Heart-of-the-Matter Facts You Need to Know Hardcover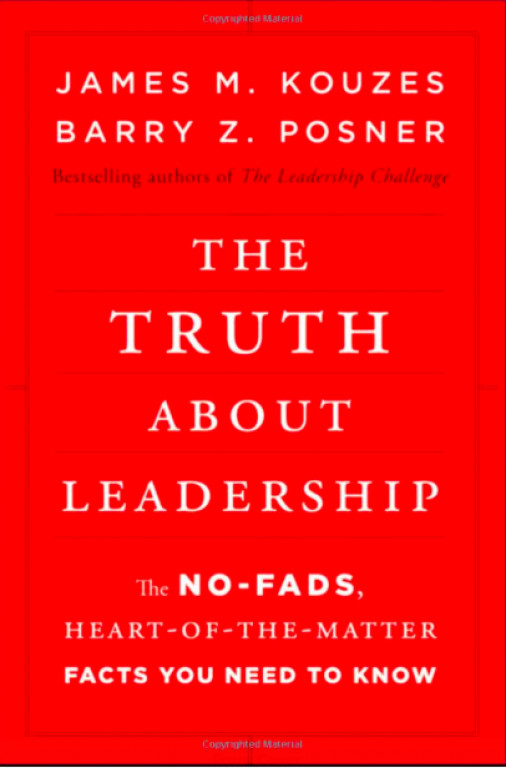 Author: James Kouzes and Barry Posner
Published: 2010
Based on thirty years of research and more than one million responses to Kouzes and Posner's leadership assessment, this book answers the questions people most want leaders to answer. The book shows emerging leaders what they need to know to be effective by exploring the fundamental, enduring truths of leadership and how to make a difference, show credibility, values, trust and lead by example.
The book can be bought on amazon.
The Servant Leader: How to Build a Creative Team, Develop Great Morale, and Improve Bottom-Line Performance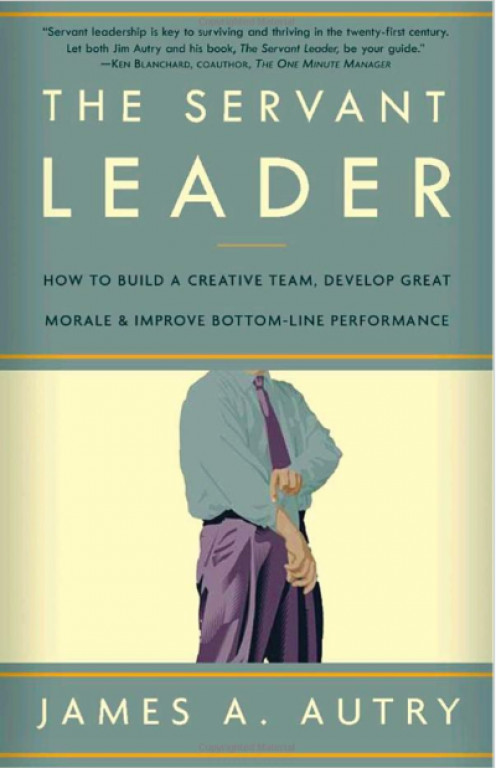 Author: James A. Autry
Published: 2004
Servant leadership focuses on managing teams with respect, honesty, love and spirituality. Throughout this book you will learn the servant leadership model and the rules and principles that will allow you to lead like this, including how to:
•Provide guidance during conflict and crisis
•Assure your continued growth and progress as a leader
•Train managers in the principles of servant leadership
•Transform a company with morale problems into a great place to work
The book can be bought on amazon.
Conversational Intelligence: How Great Leaders Build Trust and Get Extraordinary Results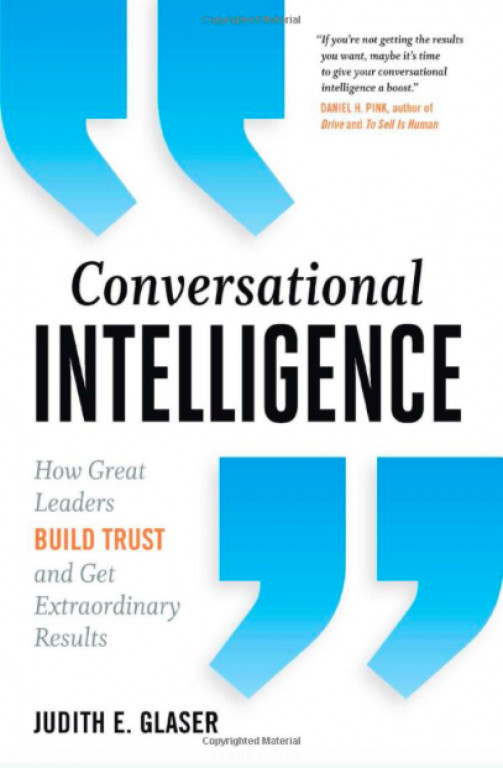 Author: Judith E. Glaser
Published: 2016
The author of this book believes that to be a great leader, you must adopt conversational rituals that build trust, partnership and mutual success. Focusing on results from neuroscience, Glaser presents a framework for knowing kind of conversations trigger the lower, more primitive brain; and what activates higher-level intelligences such as trust, integrity, empathy, and good judgment.
Buy the book on amazon.
Mastering Leadership: An Integrated Framework for Breakthrough Performance and Extraordinary Business Results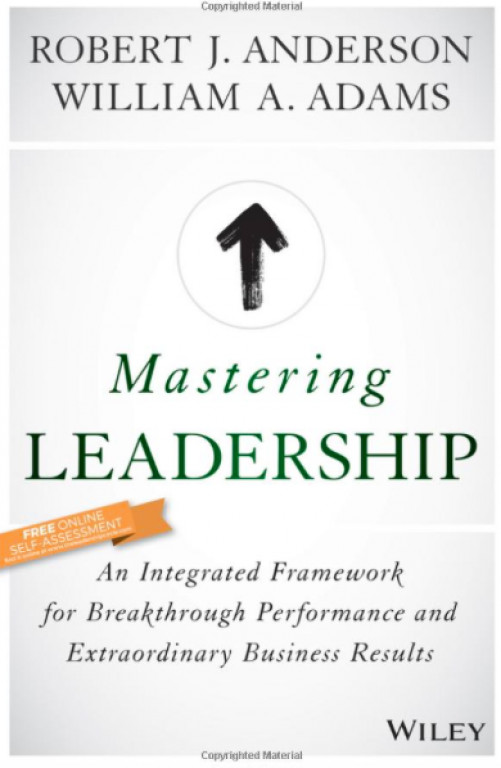 Author: Robert J Anderson and William A Adams
Published: 2015
This book shows you how to demonstrates your optimal leadership by:
Using breakthrough research that shows how increased leadership effectiveness with enhanced business performance

Using an integrated model of leadership that integrates the best theory and research in the field

Allowing you to use a free, online self–assessment of your leadership,

Showing the five stages in the evolution of leadership Egocentric, Reactive, Creative, Integral, and Unitive along with the organizational structures and cultures that develop at each of these stages

Six leadership practices for evolving your leadership

Case stories that facilitate pragmatic application of this Leadership Development System to your particular situation
This book can be bought on amazon.
Leading the Unleadable: How to Manage Mavericks, Cynics, Divas, and Other Difficult People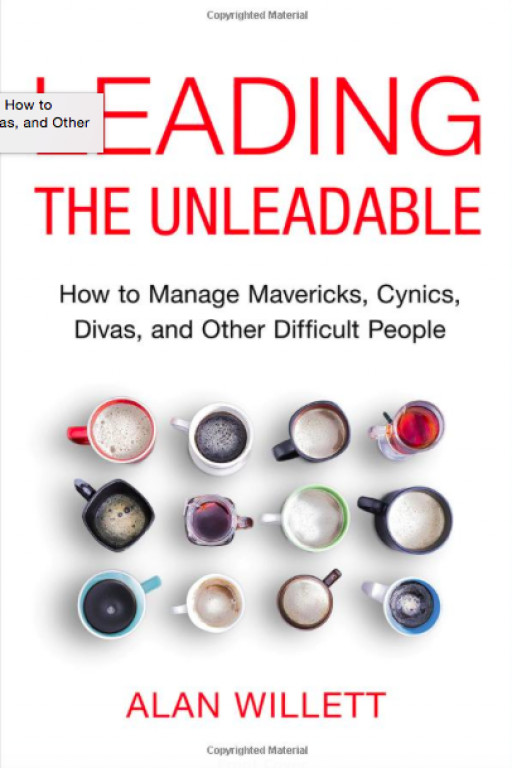 Author: Alan Willett
Published: 2016
This book helps you to communicate and lead a team of 'unleadable' employees more effectively. This book will teach you how to: master the necessary mindset to deal with these people, explain problems calmly, get a commitment to change, coach other to replicate the process, and develop the situational awareness required to spot trouble even earlier in the future.
Grab the book on amazon.
Team Building
Team Building: How to Build Confidence, Trust, and Friendship in Your Team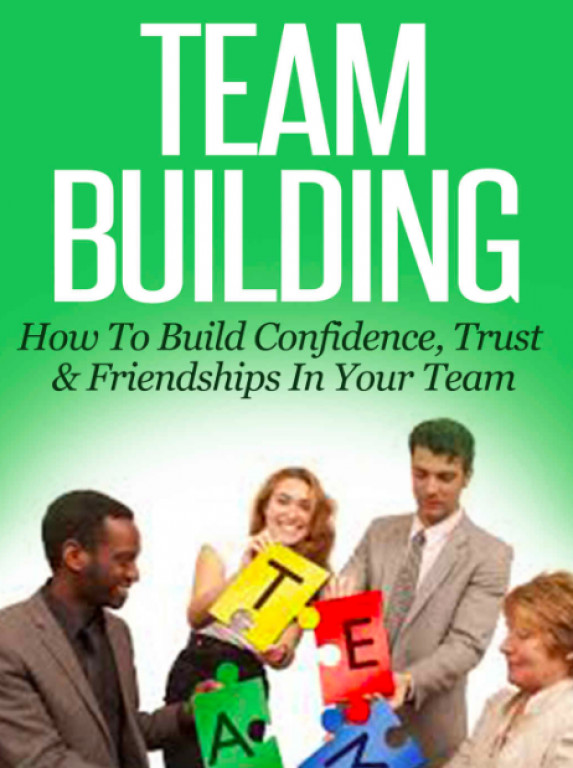 Author: Daniel Brush
Published: 2014
This book talks about building confidence, trust and friendship within your team. It is designed to help you, the team leader, to be more helpful, productive, creative and efficient, so that your team will follow you example. This book will give you a guide on how you can gradually obtain trust, learn how to be more confident leader and how to build confidence in your team.
Buy here.
The Harvard Business Review on Building Better Teams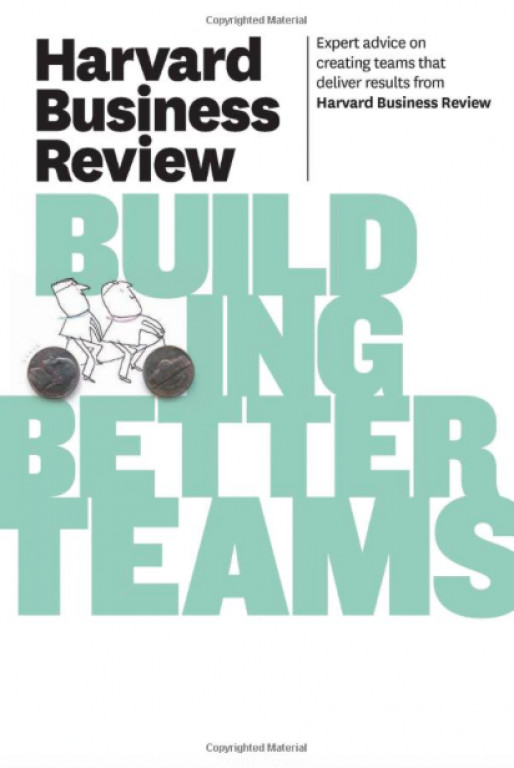 Author: Harvard Business School Press
Published: 2011
This book is a collection of Harvard Business Review articles that will help you to:
boost team performance through mutual accountability

motivate large, diverse groups to tackle complex projects

Increase a group's emotional intelligence

Reverse the fortunes of a struggling team

Prevent decision deadlock

Extract results from a bunch of superstars

Fight constructively with top-management colleagues

Ensure productivity in all teams
Buy this book on amazon.
Teamwork 101: What Every Leader Needs to Know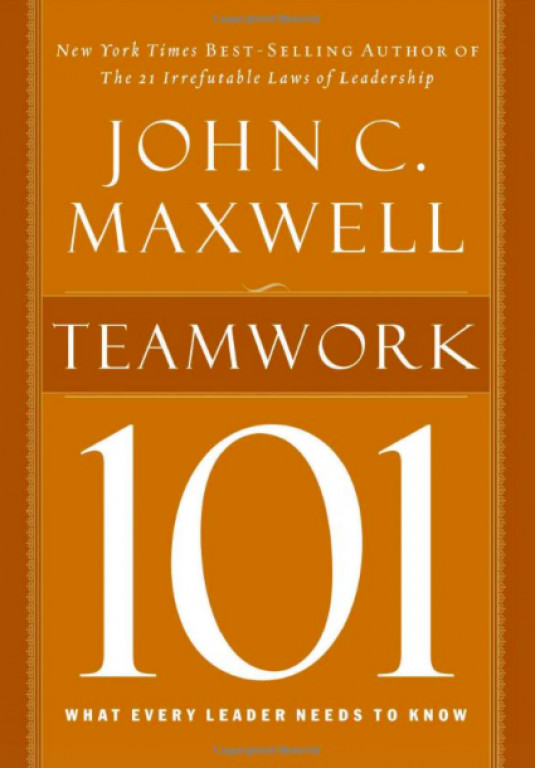 Author: John C. Maxwell
Published: 2009
This book provides a game plan which can help you create an environment that results in victory and fulfilment for the whole team. In this book you will learn to build a team that lasts, create positive energy within a team, harness a team's creativity, and identify weak players who negatively impact a team.
Buy the book on amazon.
The Big Book of Team Building Games: Trust-Building Activities, Team Spirit Exercises, and Other Fun Things to Do
Author: John W Newstorm and Edward E. Scannell
Published:1997
This book contains more than 70 team building activities that help to build team spirit, bolster team communication and increase trust among employees. This book was made for managers to help them to boost morale in their teams, and the activities outlined in this book can be practiced in many situations as an attempt to boost employee morale.
Buy here at amazon.
The Wisdom of Teams: Creating the High-Performance Organization
Author: Jon R. Katzenbach and Douglas K. Smith
Published: 1999
This book provides leaders with a detailed framework for team development and takes an insightful look at 30 virtues of good business that have inspired success in thousands of leaders.
Buy the book at amazon.
Help the Helper: Building a Culture of Extreme Teamwork
Author: Kevin Pritchard and John Eliot
Published: 2012
This book shows you how to create the teamwork manifested onto the basket ball court, into the world of business. This book will teach you how to effectively redefine leadership and throughout this book you will learn how to: create a dynasty of unselfishness, manage energy and not people, eat obstacles for breakfast, and act like an "unleader."
Buy the book here.
X-teams: How to Build Teams That Lead, Innovate and Succeed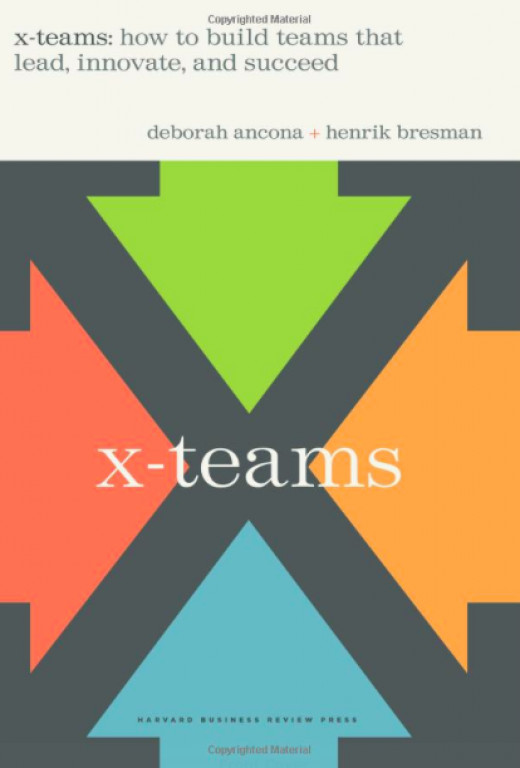 Author: Deborah Ancona and Henrik Bresman
Published: 2007
Ancona and Bresman argue that the main reason why teams fail is because they look inwards, opposed to outwards. Based on research examining teams across many industries, the authors show that traditional team models are failing modern teams and that for teams to be successful they need to focus on external outreach.
Buy the book at amazon.
Great Business Teams: Cracking the Code for Standout Performance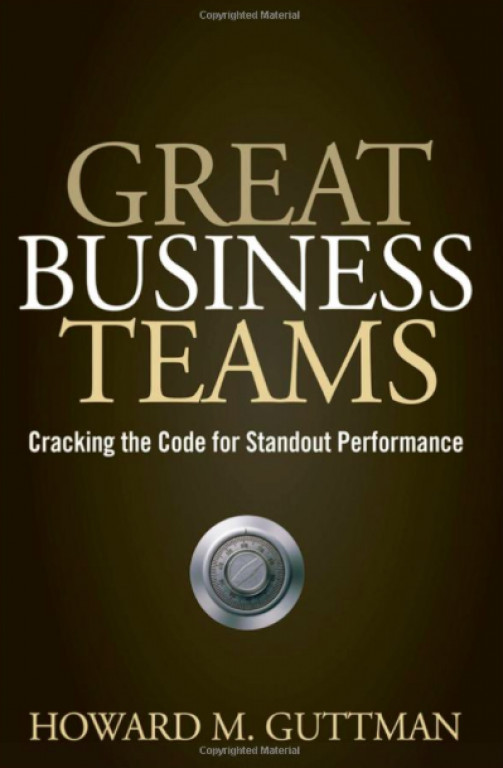 Author: Howard M. Guttman
Published: 2008
Guttman examined teams at top-management, business-unit, and functional levels and found that there are five key factors that drive team performance. This book offers you an insight into the way these teams have achieved success.
Buy here.
Effective Teambuilding: How to Make a Winning Team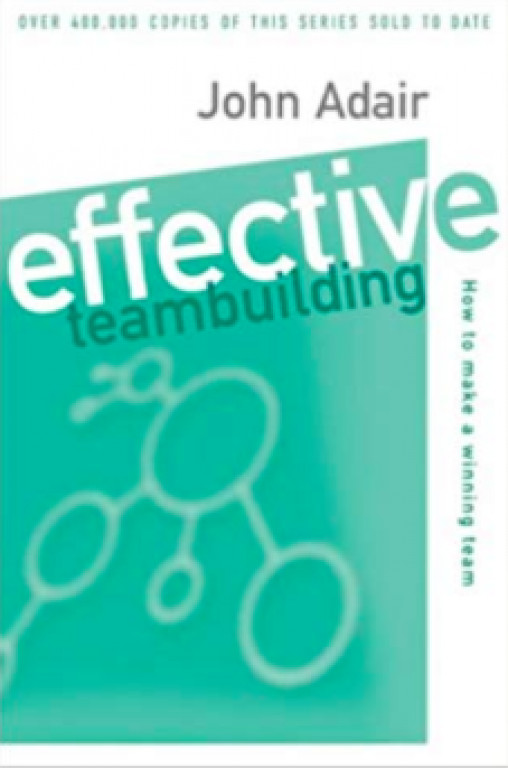 Author: John Adair
Published: 1987
This book shows how productive working groups can be created by selecting the right people, working together, sustaining group morale and raising standards of performance. This book includes examples, anecdotes, case studies and action checklists designed to improve your teams culture.
Buy the book on amazon.
More Quick Team-building Activities for Busy Managers. 50 New Exercises That Get Results in 15 Minutes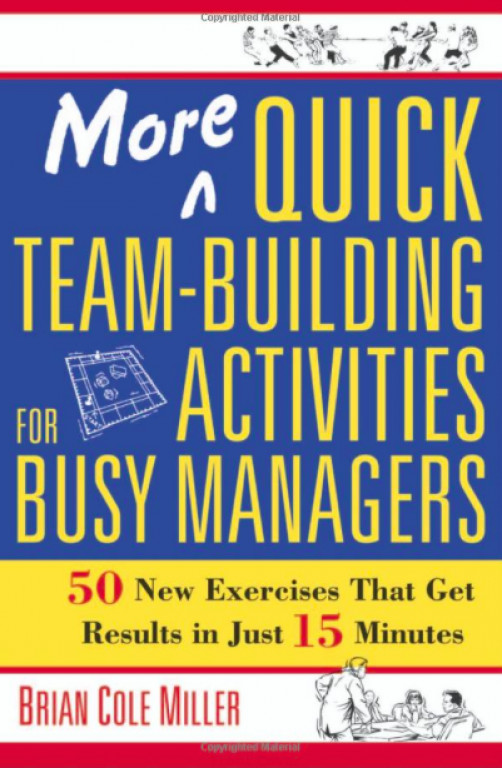 Author: Brian Cole Miller
Published: 2007
This book contains 50 team building exercises that can be completed in 15 minutes or less and that require no special facilities, big expenses, or previous training experience. Activities will be for:
building new teams and helping teams with new members

finding creative ways to work together and solve problems

increasing and improving communication

keeping competition healthy and productive within the team

dealing with change and its effects: anger, fear, frustration

and more.
Grab this book on amazon.
Team Building: The Principles of Managing People and Productivity (Management Success)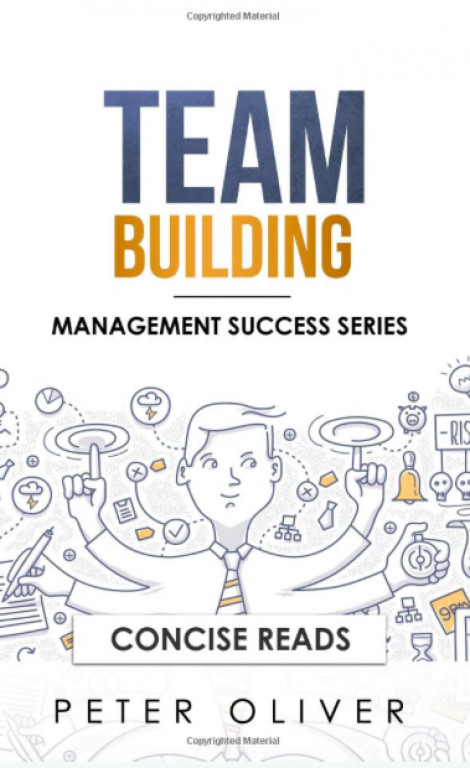 Author: Peter Oliver
Published: 2018
This book outlines important tools that can be used by management in problem solving, communicating and team building. This book/guide is designed to take no longer than an hour to read, but to have principles that'll last forever. In this book, you will learn proven techniques to manage your team, deliver feedback the right way, the value of performance coaching and you will get insight into how to identify issues that could impact team dynamics.
Buy the book on amazon.
Quick Team-Building Activities for Busy Managers: 50 Exercises That Get Results in Just 15 Minutes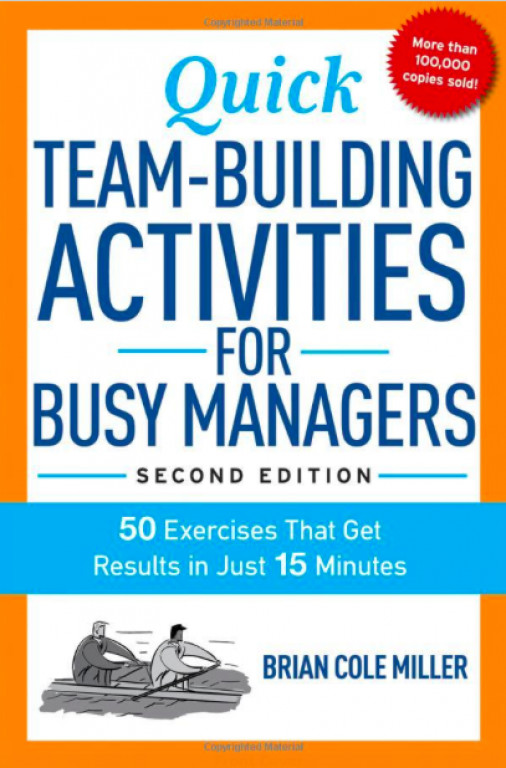 Author: Miller
Published: 2003
In this book you will find quick, inexpensive and easy team building activities that cover:
Building new teams and helping teams with new members

Dealing with change and its effects: anger, fear, frustration, and more

Recognizing individual efforts and team accomplishments

Finding creative ways to work together and solve problems

Increasing and improving communication

Leveraging diversity and individual differences to meet team goals

Keeping competition healthy and productive within the team
Buy this book on amazon.
The Team Coaching Toolkit: 55 Tools and Techniques for Building Brilliant Teams
Author: Tony Llewellyn
Published: 2017
This book offers a wide range of step-by-step exercises that can be used in groups to shape and maintain behavioural norms. Inside the book there are 55 tools and techniques that have been derived from scientific literature and Llewellyns own experiences.
Grab the book on amazon.
14. It's Not All About Me: The Top Ten Techniques for Building Quick Rapport with Anyone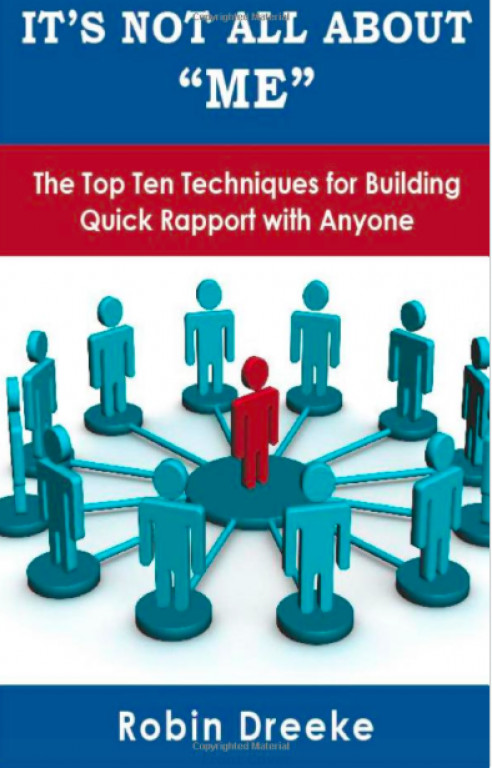 Author: Robin Dreeke
Published: 2011
This book provides proven and tested techniques that will allow you to build a rapport with others. This book provides 10 techniques that will help readers to achieve their goals by treating others well and placing others needs and wants above their own.
Grab the book on amazon.
Accelerate to Team Success: A quick-start guide to building and managing a successful team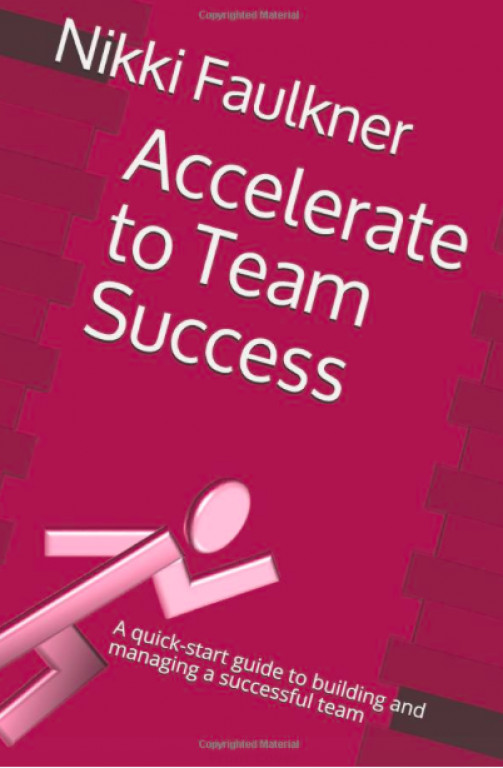 Author: Nikki Faulkner
Published: 2018
Designed more for small teams, this book covers how to build the right team, how to manage that team effectively and how to plan for the future. The book includes plenty of examples which show how to make better teams, and explains why and how to do this.
Buy the book on amazon.
The Pfeiffer Book of Successful Team-Building Tools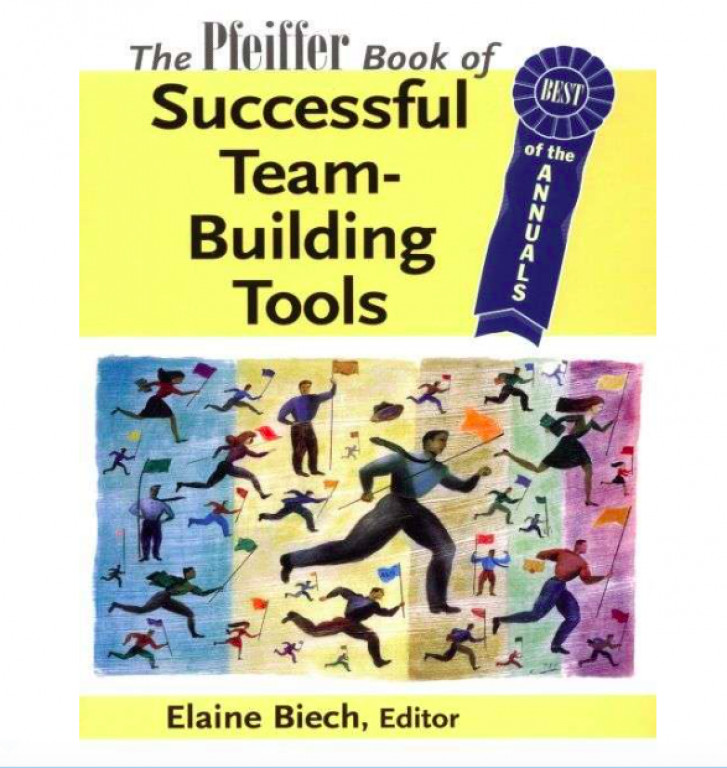 Author: Elaine Bieche (Editor)
Published: 2007
This book provides you with a wide variety of high-quality tools for most topics.
Buy the book on amazon.
Team Building: Proven Strategies for Improving Team Performance
Author: W. Gibb Dyer, Jeffrey Dyer and William Dyer
Published: 2013
This book explains the 'Four Cs of the Team Development Model'. These are:
Context–Laying the Foundation for Team Success

Composition–Getting the Right People on the Bus

Competencies–Developing Team Skills for High Performance

Change–Devising More Effective Ways of Working Together.
Buy the book on amazon.
The Best Team Wins: The New Science of High Performance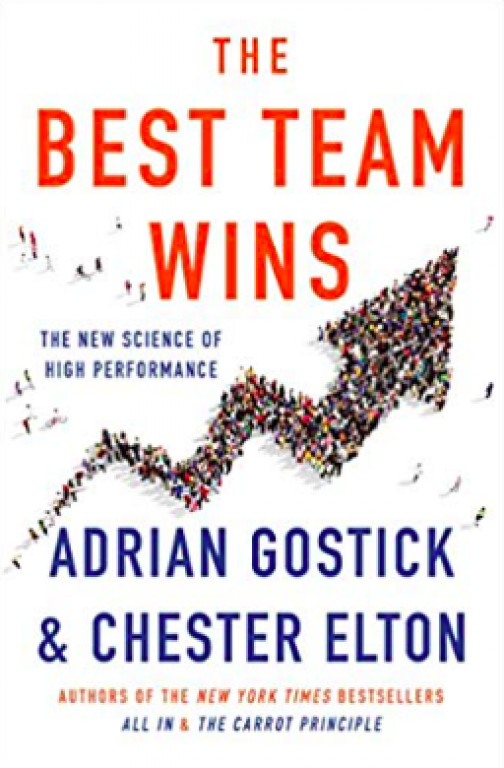 Author: Adrian Gostick and Chester Elton
Published: 2018
Gostick and Elton share the proven ways managers can build cohesive, productive teams, despite the distractions and challenges every business is facing. In The Best Team Wins, Gostick and Elton studied more than 850,000 employee engagement surveys to develop their "Five Disciplines of Team Leaders," explaining how to recognize and motivate different generations to enhance individual engagement; ways to promote healthy discord and spark innovation; and techniques to unify customer focus and build bridges across functions, cultures, and distance.
Buy this book on amazon.
Build It: The Rebel Playbook for World Class Employee Engagement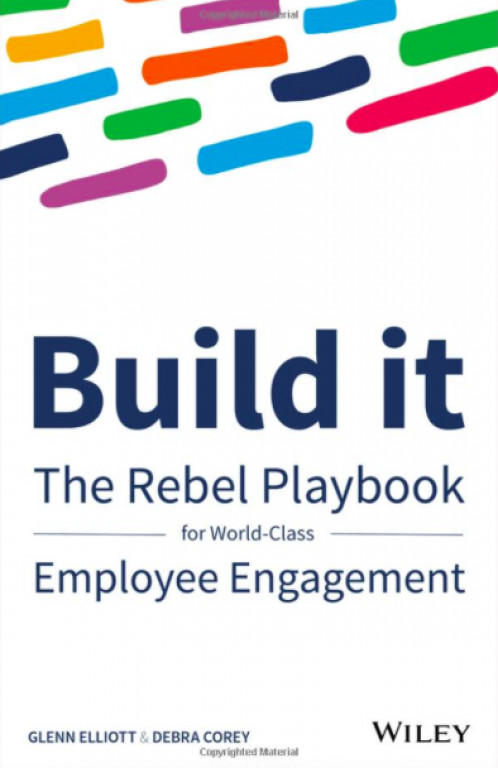 Author: Glenn Elliot and Debra Corey
Published: 2018
The book follows the clear and proven Engagement Bridge model, developed from working with thousands of leading companies worldwide on their own employee engagement journeys. The practical model highlights the areas that leaders need to examine in order to build a highly engaged company culture and provides a framework for success. Throughout the book you will learn:
How employee engagement helps companies perform.

The key factors that drive engagement, and how they work together.

What the world's most rebellious companies have done to break the rules of traditional HR and improve engagement.

How to implement The Engagement BridgeTM model to boost productivity, innovation and better decision making.
Buy this book on amazon.
Culture
The Advantage: Why Organisational Health Trumps Everything Else In Business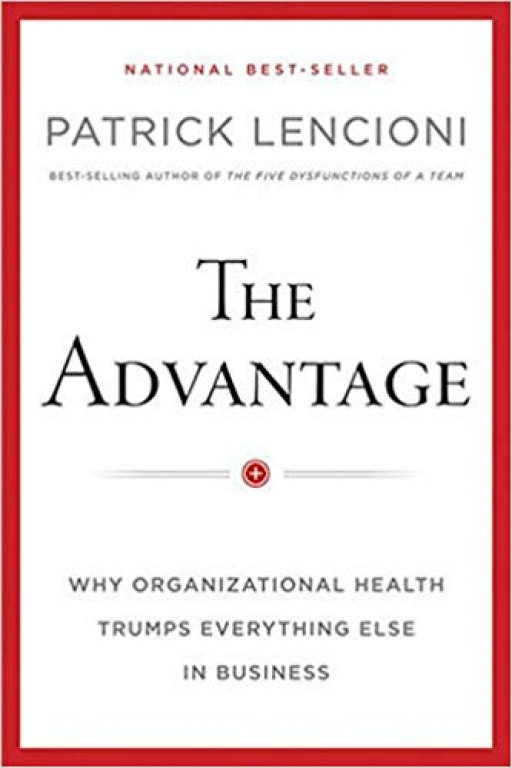 Author: Patrick Lencioni
Published: 2010
Lencioni argues that the fundamental difference between successful organisations and mediocre ones actually has little to do with what they know and how smart they are and has more to do with how healthy they are. An organisation is healthy when it is whole, consistent, complete, when its management, operations and culture are unified - healthy organisations outperform their counterparts, are free of politics and confusion and provide an environment where star performers never want to leave. This book provides team leaders with an approachable model to achieving organisation health, complete with stories, tips and anecdotes.
Buy here at amazon.
Work Rules!: Insights from Inside Google That Will Transform How You Live and Lead
Written by the head of Google's Peoples Operations, Work Rules! offers a manifesto that google lives by to create happier employees. This manifesto offers lessons including: taking away managers power over employees, learning from your best employees-and your worst, hiring only people who are smarter than you are, paying unfairly (it's more fair!), defaulting to being open, transparent and welcome feedback and finally about being comfortable with giving employees excessive amounts of freedom. Based on recent research on behaviour economics and workplace psychology, this book also provides teaching examples and insights to a range of industries on how to apply its increasingly successful manifesto.
Buy at amazon.
3. The Alliance: Managing Talent in the Networked Age
Author: Reid Hoffman, Ben Casnocha and Chris Yeh
Published: 2014
This book focuses on how you can treat your employees like allies and how you can build team trust in a straight talking way that recognised the realities of a modern economy. This book highlights the importance of managers knowing that employees may leave the company, and with employees being honest about their own career aspirations. The authors believe that by putting alliance at the heart of your talent management, you can bring back trust and be able to recruit and retain the individuals you need.
This book can be bought on amazon.
The Culture Engine: A Framework for Driving Results, Inspiring Your Employees, and Transforming Your Workplace
Author: Chris Edmonds
Published: 2014
This book provides you with practical step-by-step guidance on how to define culture, delineate the behaviours that contribute to greater performance and draft a document that codifies those behaviours and drives the workplace towards a safe and inspiring place. This book will help you to: identify which behaviours and attitudes are desired in your organisation, becoming a secure leader, planning and implementing the cultural document, how to get everyone on board with the draft statement and how to model desired behaviours to increase employee engagement.
Buy the book on amazon.
Change the Culture, Change the Game: The Breakthrough Strategy for Energizing Your Organization and Creating Accounta bility for Results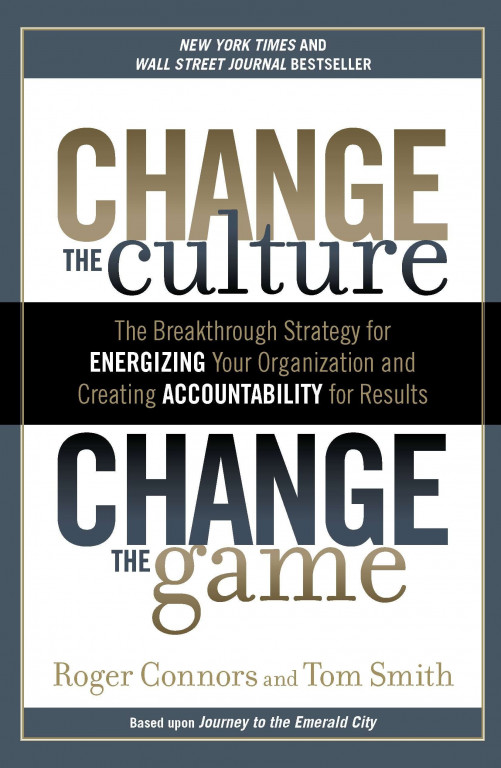 Author: Roger Connors and Tom Smith
Published: 2012
This book demonstrates how leaders can achieve record-breaking results quickly and effectively by shaping their organisational culture. This book captures what both authors have learned while working with hundreds and thousands of people on using organisational culture as a strategic advantage.
Buy the book on amazon.
Leaders Eat Last: Why Some Teams Pull Together and Others Don't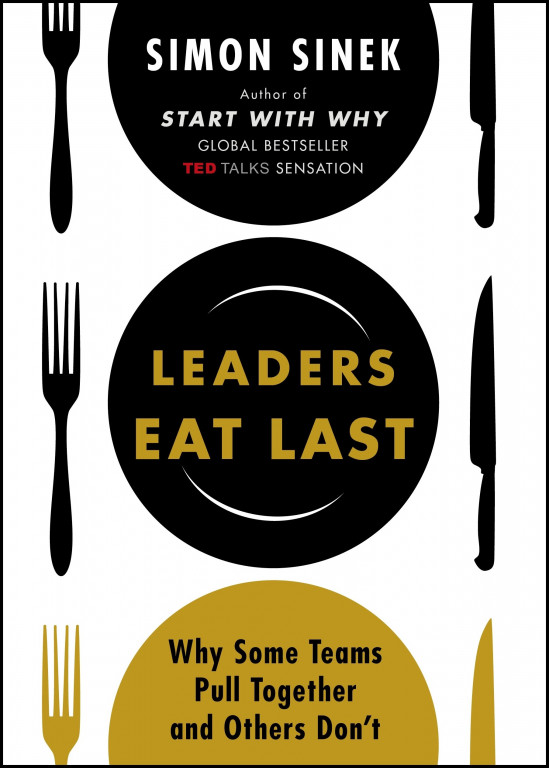 Author: Simon Sinek
Published: 2014
Sinek believes that employees should go to work feeling inspired and engaged, and leave feeling fulfilled and satisfied. During his work with organisations, he noticed that the most successful teams are the ones that trust each other, and in his book, he explains why this happens through some fascinating stories that range from the military to big businesses.
This book can be bought on amazon.
The Best Place to Work: The Art and Science of Creating an Extraordinary Workplace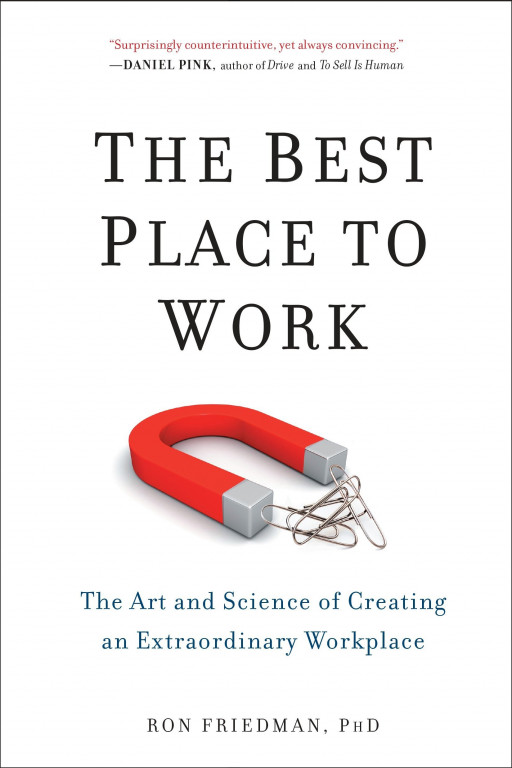 Author: Ron Friedman
Published: 2014
Friedman used the latest research from fields of motivation, creativity, behavioural economics, neuroscience and management to define what does actually make us successful at work. Friedman shows how at every level there are scientifically proven techniques to promote smarter thinking, greater innovation and stronger performance. There are many surprising insights in this book, including how placing a fish bowl on your desk can elevate your thinking!
Carrots and Sticks Don't Work: Build a Culture of Employee Engagement with the Principles of RESPECT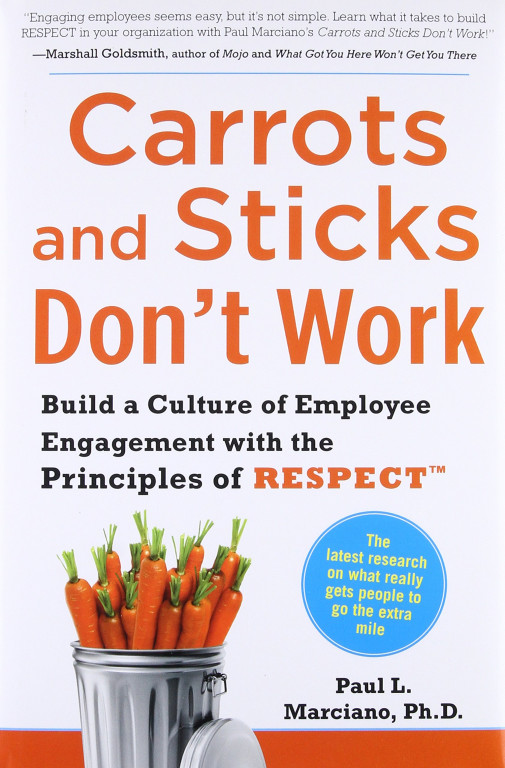 Author: Paul L. Marciano
Published: 2010
This book provides a 'common sense' approach to employee engagement. This book provides insights, data and practical examples that truly bring the RESPECT model to life. The model is designed to assess, troubleshoot, and resolve engagement issues in the workplace:
*R**ecognition and acknowledgment of employees' contributions
*E**mpowerment via tools, resources, and information that set employees up to succeed
*S**upportive feedback through ongoing performance coaching and mentoring
*P**artnering to encourage and foster collaborative working relationships
*E**xpectations that set clear, challenging, and attainable performance goals
*C**onsideration that lets employees know that they are cared about
*T**rust in your employees' abilities, skills, and judgment
Buy this book on Amazon.
Culture That Rocks: How to Revolutionize Your Company's Culture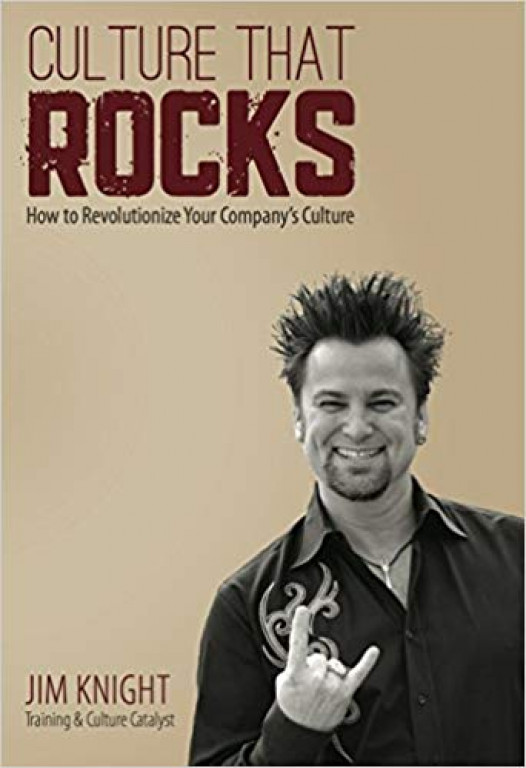 Author: Jim Knight
Published: 2014
This book addresses many major categories of an organisations culture, including hiring the right talent, creating a differentiated service approach, understanding todays workforce, enhancing internal collateral, utilising technology, increasing enterprise wide communication, engaging in authentic philanthropic initiatives and highlighting the importance of leadership. The book gives examples from dozens of rock star brands, and gives unique analogies throughout.
Grab this book on amazon.
The Culture Secret: How to Empower People and Companies No Matter What You Sell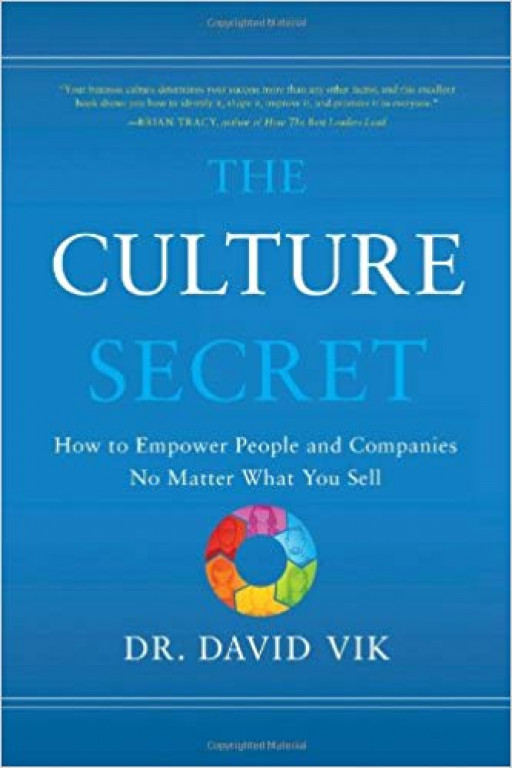 Author: David Vik
Published: 2013
Vick believes that a good culture is the key to success, and to do this you need to take a holistic approach to creating engagement inside the company, and then sharing that with customers. In the book you will discover how to take culture beyond casual Friday and into more meaningful conversations like: - Driving Vision - Defining Purpose - Clear business model - Unique/WOW factors - Meaningful Values - Inspired Leadership - Great customers and customer service - Brand enhancement - Experience and the emotional connection.
This book can be bought on amazon.
Connection Culture: The Competitive Advantage of Shared Identity, Empathy, and Understanding at Work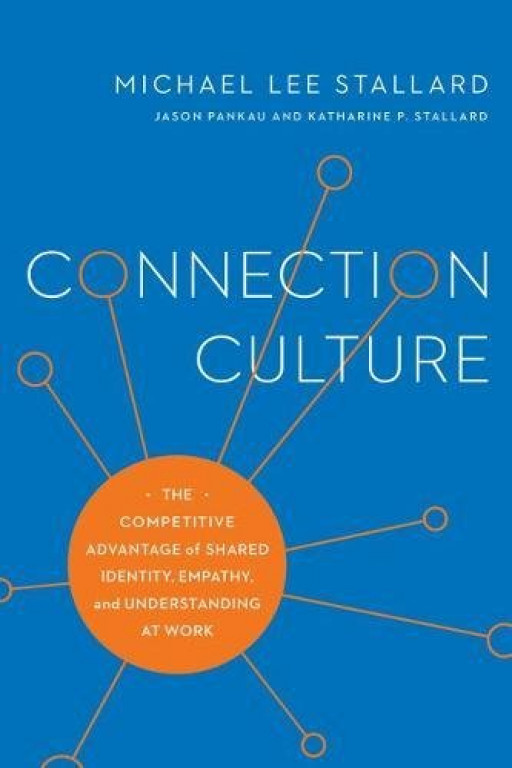 Author: Michael Lee Stallford
Published: 2015
Inspiring and practical, this book challenges you to set the performance bar high and to keep reaching. In this book you will learn how to :
foster a connection culture

emulate best practices of connected workplaces like those at Pixar and Duke University's men's basketball team

boost vision, value, and voice within your organization.
Buy this book on amazon.
How to Build a Thriving Culture at Work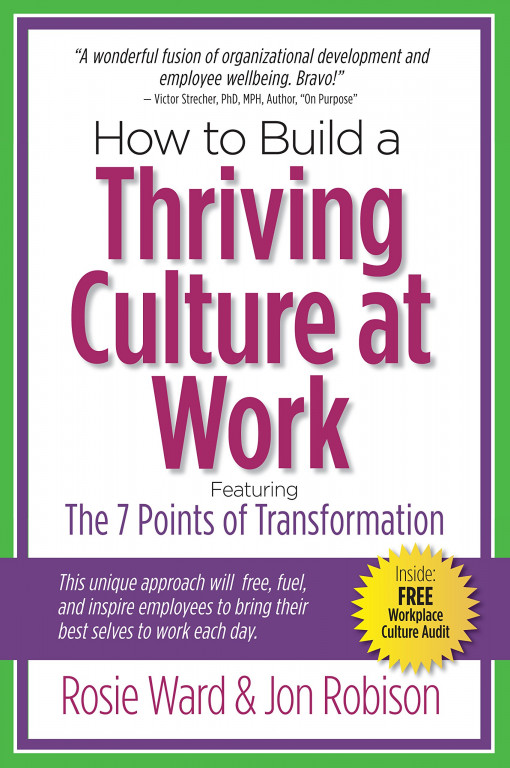 Author: Rosie Ward and John Robinson
Published: 2014
The authors believe that what sets successful companies apart from failing ones is its culture - when a company and its employees are thriving, everyone wins. This book explores the current state of culture in many organisations and the benefits of embracing a new, sustainable wellbeing model.
Grab yourself a copy from amazon.
Hit Refresh: The Quest to Rediscover Microsoft's Soul and Imagine a Better Future for Everyone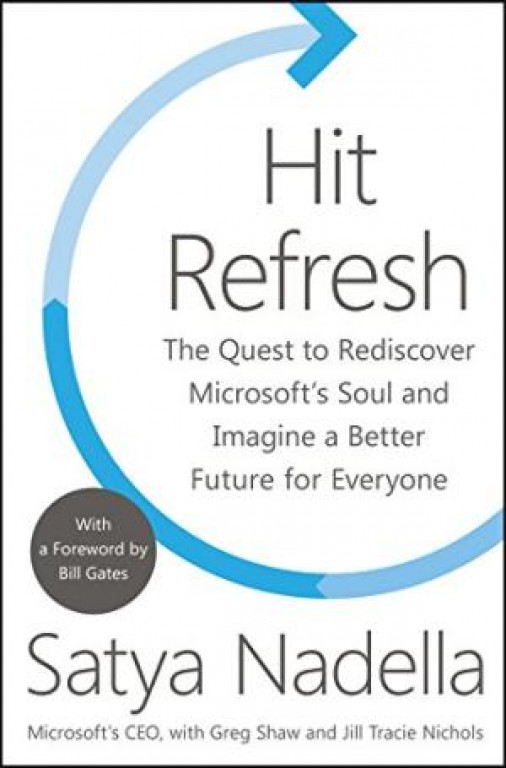 Author: Satya Nadella
Published: 2017
Focusing on the transformation happening within Microsoft, this book is about how people, organisations and society must transform and 'hit refresh' in their quest of new energy and new ideas. Microsoft's CEO tells the story of how the company has transformed, along with his own personal stories. He tells the story of how the company rediscovered its soul and transformed everything about its culture to match the fiercely competitive landscape.
Buy a copy from amazon.
Built to Last: Successful Habits of Visionary Companies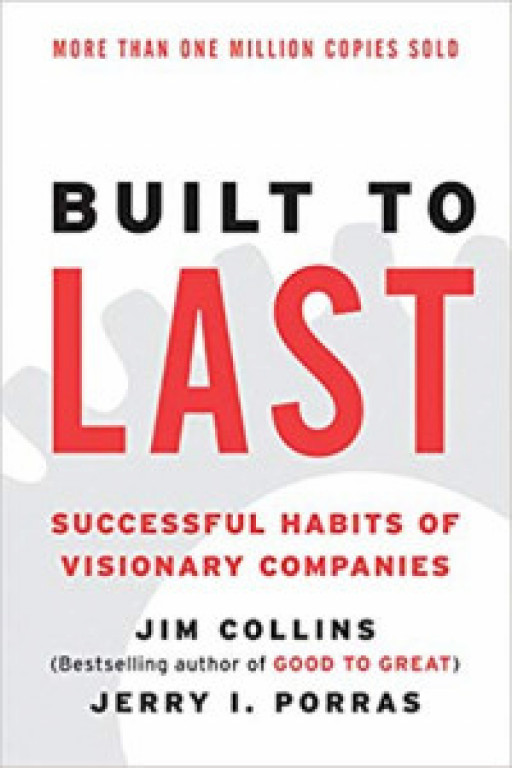 Author: Jim Colins and Jerry Porras
Published: 2004
The authors based this book off 6 years of research on 18 long lasting and high achieving companies - they studies the companies from their very beginnings to their present day and asked 'why are these companies exceptional compared to others?'. This book is filled with hundreds of specific examples that can be applied to businesses, managers and entrepreneurs at all levels and is designed to help organisations of all levels prosper for a long time.
Buy this book from amazon.
Turn The Ship Around!: A True Story of Building Leaders by Breaking the Rules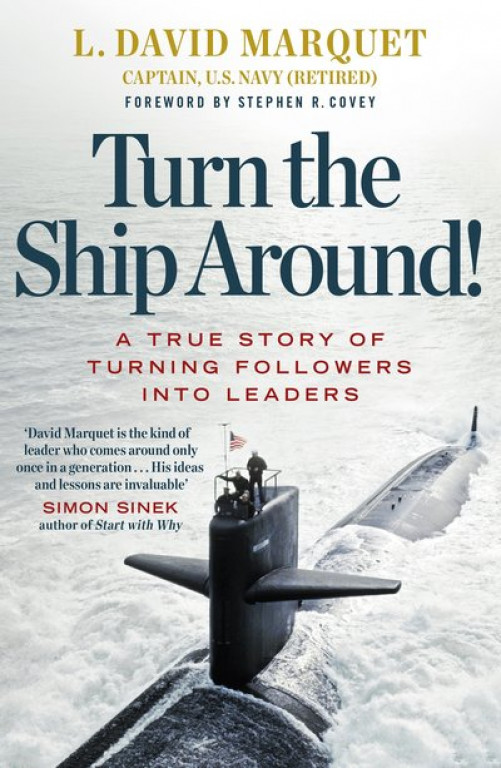 Author: L. David Marquet
Published: 2015
Marquet, a former U.S Navy Commander describes how changing his culture turned the USS Santa Fe from the worst-performing nuclear-submarine in its fleet to the best. By delegating responsibility and instilling a sense of ownership, Marquet created a team filled with leaders. In this book, you can learn how to apply this to all teams, especially teams in organisations.
Buy this book on amazon.
Help the Helper: Building a Culture of Extreme Teamwork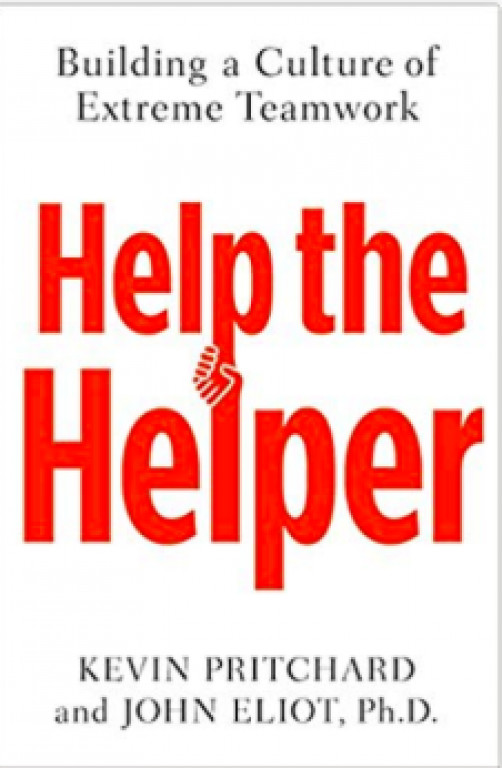 Author: Kevin Pritchard and John Eliot
Published: 2012
This book shows you how to create the teamwork manifested onto the basket ball court, into the world of business. This book will teach you how to effectively redefine leadership and throughout this book you will learn how to: create a dynasty of unselfishness, manage energy and not people, eat obstacles for breakfast, and act like an "unleader."
Buy the book here.
Culture Wins: The Roadmap to an Irresistible Workplace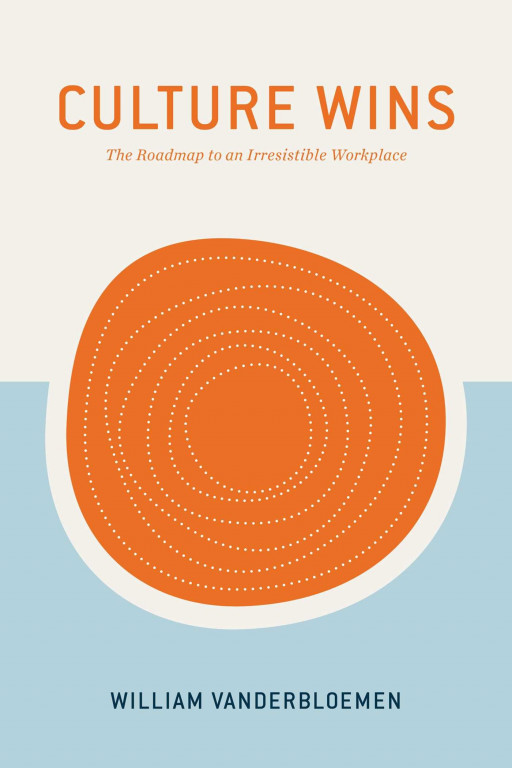 Author: William Vanderbloemen
Published: 2018
Culture Wins is a practical guidebook for organizations that want to own the future. This book will teach you how to build a healthy workplace, increase revenue, and change the world with the lessons you'll learn. Stop losing employees, grow your team, and build a contagious company culture that outlasts the competition.
Buy this book at amazon.
The Culture Code: The Secrets of Highly Successful Groups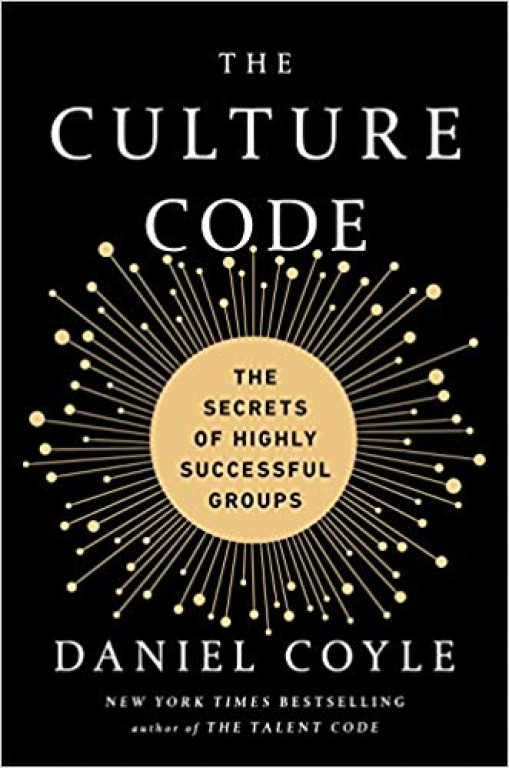 Author: Daniel Coyle
Published: 2018
Coyle goes into some of the most successful organisations in the world and reveals their secrets. Throughout his book, he identifies was makes a group tick, what factors can generate group cohesion, what verbal and physical queues bring people together, what specific strategies encourage collaboration and build trust, and how to reform toxic cultures.
Grab this best seller at amazon.
Dream Teams: Working Together Without Falling Apart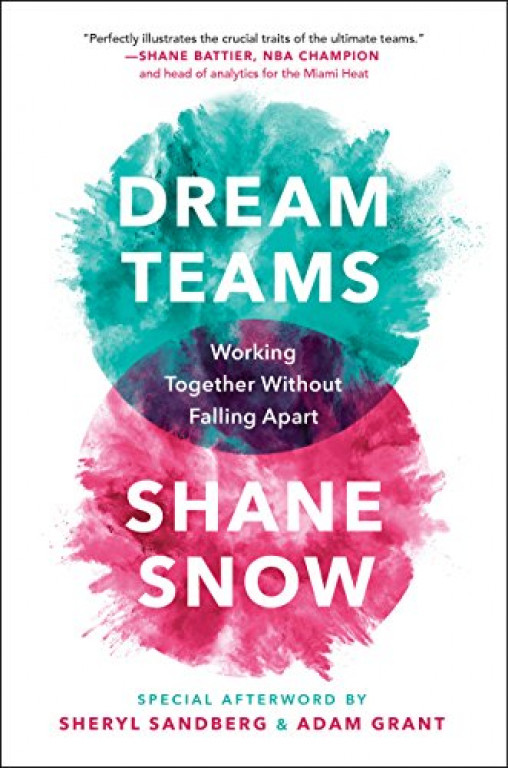 Author: Shane Snow
Published: 2018
Award-winning entrepreneur and journalist Shane Snow takes us on an extraordinary tour of the hidden science of team dynamics, revealing the counterintuitive reasons that some groups break out while far too many break down. In this book you'll learn about:
Why DaimlerChrysler flopped while the Wu-Tang Clan succeeded, and the surprising factor behind most failed mergers, marriages, and partnerships

The true stories of pioneering women in law enforcement, unlikely civil rights collaborators, and underdog armies that did the incredible together

The team players behind great social movements in history, and the science of becoming open-minded.
Buy this book on amazon.
Hiring and Recruitment
Its All About Who You Hire, How They Lead... and Other Essential Advice from a Self-Made Leader
Author: Morton Mandel
Published: 2012
In his book, Mandel shares his fine-tuned set of practices to develop leaders that have proven to deliver dramatically better results. The book contains 16 core sections and covers key topics from building a rich, deep and ethical culture, to killing yourself for your customer.
Buy this book on amazon.
Knock 'em Dead Hiring the Best: Proven Tactics for Successful Employee Selection
Author: Martin Yate CPC
Published: 2014
Directed towards hiring managers, this book will teach you how to:
Organise and manage effective selection programs

How to execute time management sensitive interviews

Learn practical interview tricks that improve your overall communication skills

Access more than 500 new interview questions that lead to smart hires

How to make the right hiring decisions and get new hires off to a fast start

How to re-engineer selection tactics for productive day-to-day management.
Buy here on amazon.
Hire With Your Head: Using Performance-Based Hiring to Build Great Teams
Author: Lou Adler
Published: 2007
This guide has shown thousands of managers and human resource personnel how to find the perfect candidate for any position. In a thorough and straight forward mannerism, Adler explains how recruitment needs to be systematic in order to hire the best employees.
Buy here
96 Great Interview Questions to Ask Before You Hire
Author: Paul Falcone
Published: 2008
This book provides 96 great interview questions that you should ask all potential candidates. The book offers questions that are designed to elicit honest and complete information from candidates. You will also get tips on how to interpret each question answer. The questions are also designed to identify high performing candidates, spot potential weaknesses and probe beyond specific answers.
Buy this book from amazon.
Keeping The Millennials: Why Companies Are Losing Billions in Turnover to This Generation- and What to Do About It
Author: Joanne Sujansky and Jan Ferri-Reed
Published: 2009
This book highlights the importance of creating a culture that accepts both Millennials and Baby Boomers so that both generations can use their strengths to work together.
Buy the book here, at amazon.
Who
Author: Geoff Smart and Randy Street
Published: 2008
Based on more than 1,300 hours of interviews with more than 20 billionaires and 3000 CEOs, this book provides a practical and effective solution to unsuccessful hiring. Who outlines a particular method to hiring that has a 90% success rate. Inside the book you will learn how to:
Avoid common "voodoo hiring" methods, define the outcomes you seek

Generate a flow of A Players to your team–by implementing the number one tactic used by successful businesspeople

Ask the right interview questions to dramatically improve your ability to detect excellent candidates

Attract the person you want to hire by emphasizing the points the candidate cares about the most.
Grab this book from amazon.
The Best Team Wins: Build Your Business Through Predictive Hiring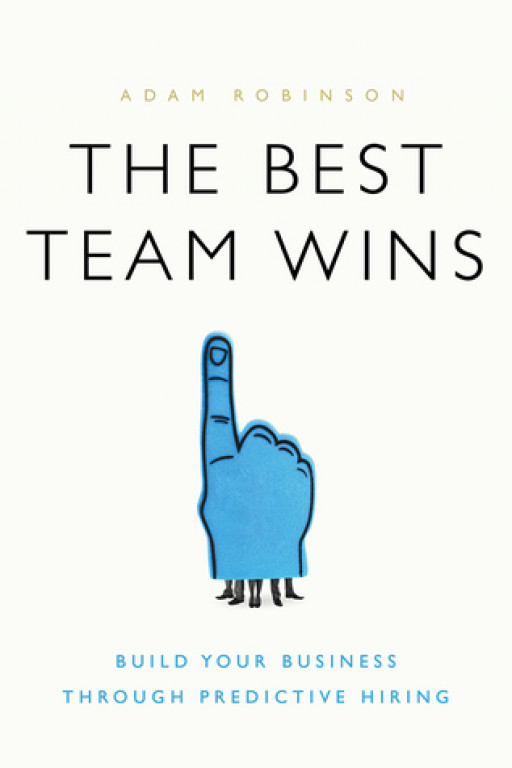 Author: Adam Robinson
Published: 2017
In his book, Robinson provides you with straightforward and effective methods of recruiting new employees. By following these methods, you can eliminate guesswork and focus on building a team that will bring value to your company.
These methods include:
Using a data-driven job profile to assess candidate risk

Build a candidate scorecard, rate the candidates core competencies

Ask the right questions

Dig deeper in interviews

Craft an offer that candidates can't refuse.
This book can be bought on amazon.
Hiring for Attitude: A Revolutionary Approach to Recruiting and Selecting People with Both Tremendous Skills and Superb Attitude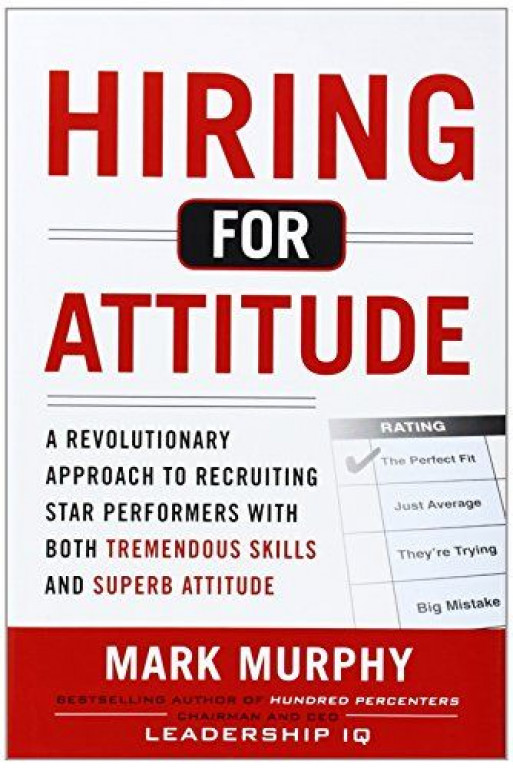 Author: Mark Murphy
Published: 2011
Groundbreaking research has found that 46% of new hires fail in their first 18 months, and 89% of these failures occur for attitudinal reasons, not skill. Murphy believes that managers, when hiring, are getting it wrong by focusing on skill, and not attitude.
This book shows you:
The five biggest reasons why new hires fail

Two quick and easy tests to discover the attitudinal characteristics that you need for your unique culture

A five-part interview question that gets candidates to reveal the truth about what their last boss thought of them

Words that more interviewers add to the end of their questions that destroy it effectiveness.
Buy this book here.
High Velocity Hiring: How to Hire Top Talent in an Instant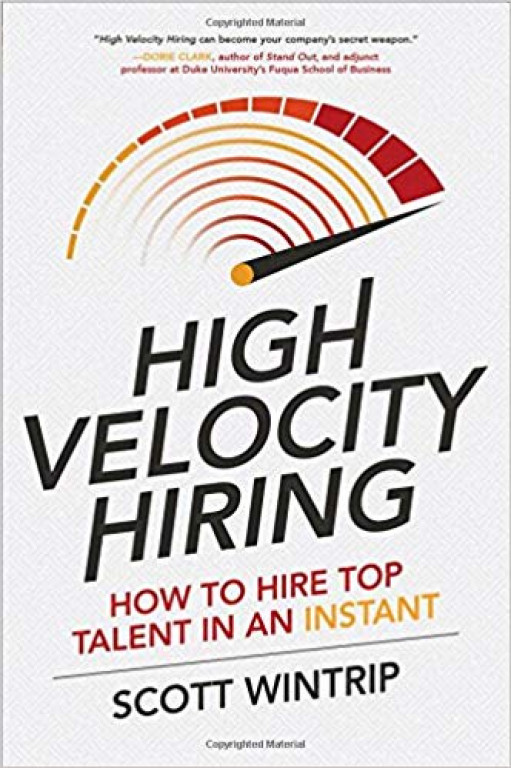 Author: Scott Wintrip
Published: 2017
Using proven methods, Wintry shows you how to hire employees faster, and smarter. Wintrip believes that the best hiring methods require foresight, planning, alertness and decisive action, and his proven and effective method to hiring, that is explained in this book, is to cultivate the top talent before you even open positions. This way you will maintain a flow of high quality candidates and identify the most talented to channel into a pool of 'ready-to-hire prospective employees'.
Grab this book on amazon.
Topgrading, 3rd Edition: The Proven Hiring and Promoting Method That Turbocharges Company Performance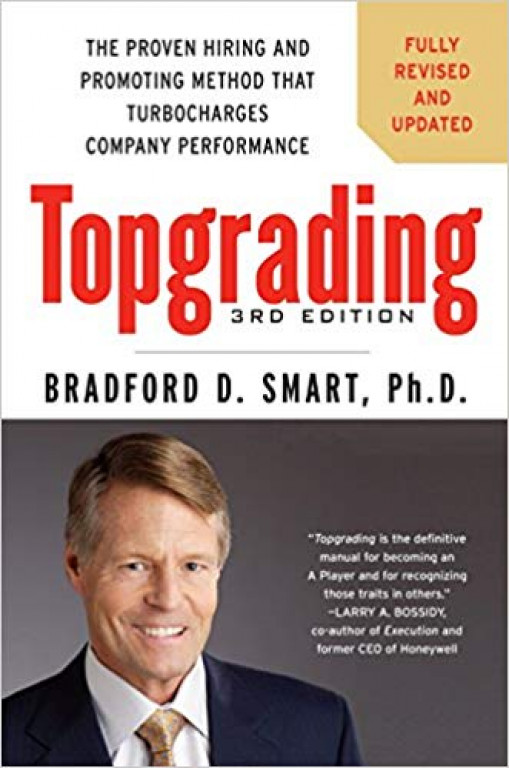 Author: Bradford Smart
Published: 2012
Three problems account for poor results in hiring: dishonesty, incomplete information and lack of verifiability, and this book includes many tools, techniques and case studies to show you how to solve all three problems. This third edition book is the most advanced version ever and includes: simplified top grading methods, techniques to detect weak candidates in just 15 seconds, the latest version of the acclaimed top grading interview script and cars studies from over 40 companies.
Buy this book here.
High-Impact Interview Questions: 701 Behavior-Based Questions to Find the Right Person for Every Job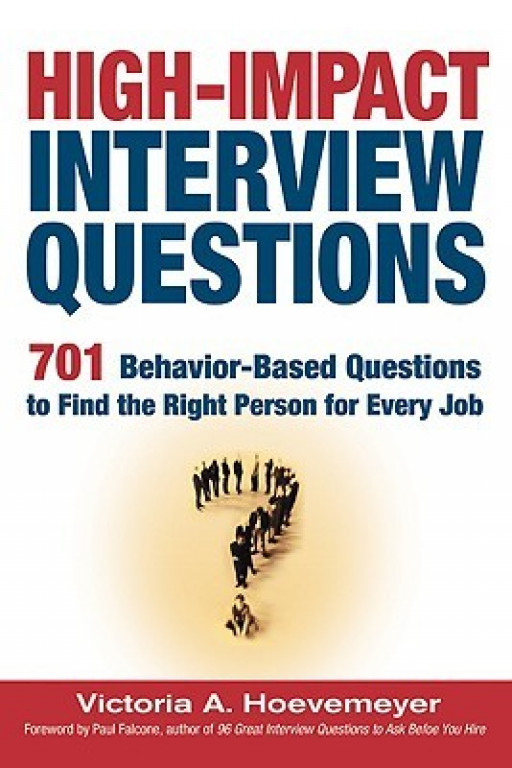 Author: Victoria Hoevemeyer
Published: 2017
This book shows you how to dig deeper in interviews using competency-based behaviour interviewing methods to uncover truly relevant and useful information. The book aims to provide you with specific and job related questions that you can ask candidates so you can gain a clearer picture of their past behaviours, and predict their future performance. The questions are designed to assess cultural fit and to gauge accountability, assertiveness, attention to detail, judgement, follow-through, risk taking, social media usage and more.
Get your copy from amazon.
Hiring Geeks That Fit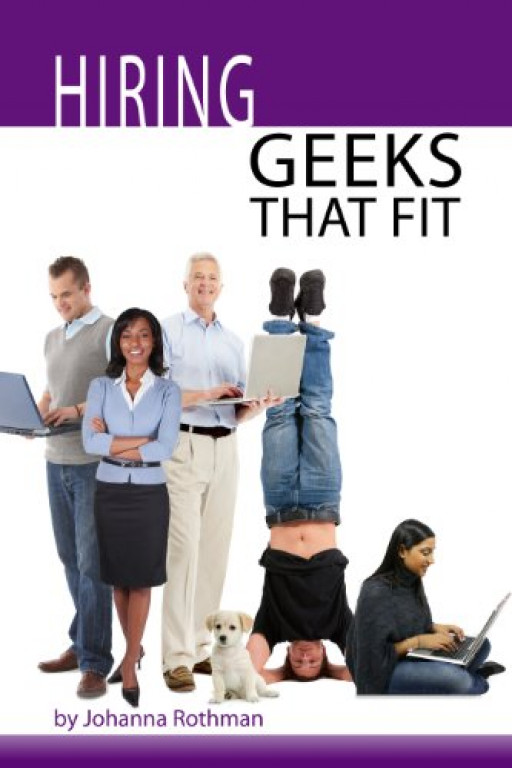 Author: Johanna Rothman
Published: 2014
In order to hire great people, with a great skill set, you need to analyse your culture, determine your problems and define the essential you need in a candidate. This book takes the guesswork and cost out of hiring, and shows you how to be more practical about hiring.
Get this book from amazon.
How to Hire A-Players: Finding the Top People for Your Team- Even If You Don't Have a Recruiting Department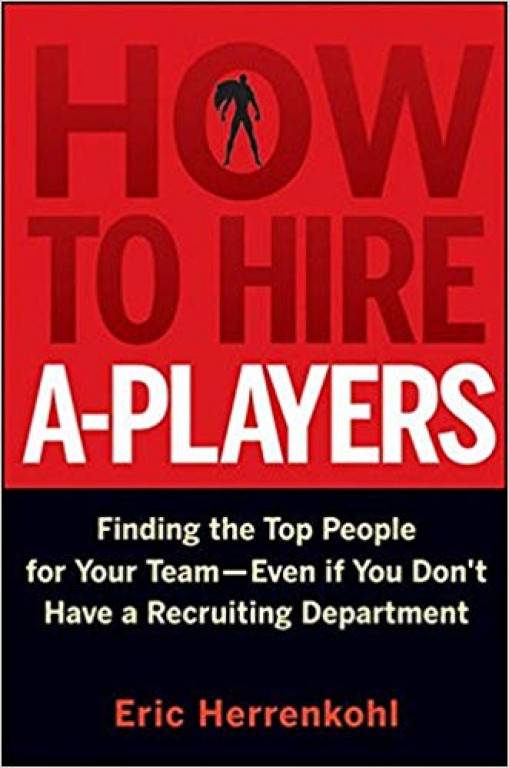 Author: Eric Herrenkohl
Published: 2010
This book is aimed at the owners, executives and managers of small to medium size businesses. This book teaches you how to hire high quality individuals who will allow for growth and keep profits strong. In this book, Herrenkohl explains how to use your existing marketing, sales and networking efforts to find top candidates, he provides examples of companies that consistently hire top players, without big recruiting departments, and explains why.
Buy this book on amazon.
Hiring Smart!: How to Predict Winners and Losers in the Incredibly Expensive People-Reading Game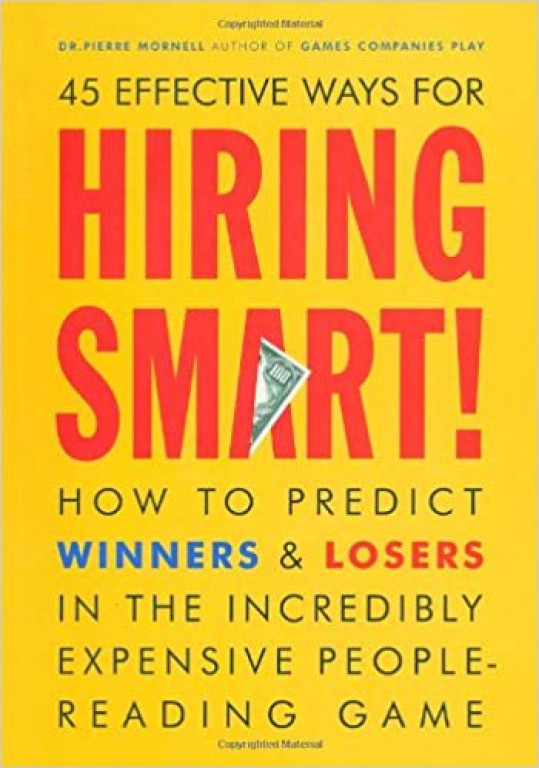 Author: Pierre Mornell
Published: 2003
Dr Mornell provides an authoritative guide to hiring hob candidates and delineates 45 simple strategies for observing and reading a candidates behaviour and predicting what they will be like in the workplace.
Get this book on amazon.
Recruit Rockstars: The 10 Step Playbook to Find the Winners and Ignite Your Business
Author: Jeff Hyman
Published: 2017
This book shows you how to find, hire and keep the best possible employees. This book provides an insightful guide on how to hire using data, and not your gut. It shows you how to avoid bad hiring mistakes in anything from sourcing and interviewing to closing and on boarding.
Buy this book on amazon.
Winning The War for Talent: How to Attract and Keep the People Who Make Your Business Profitable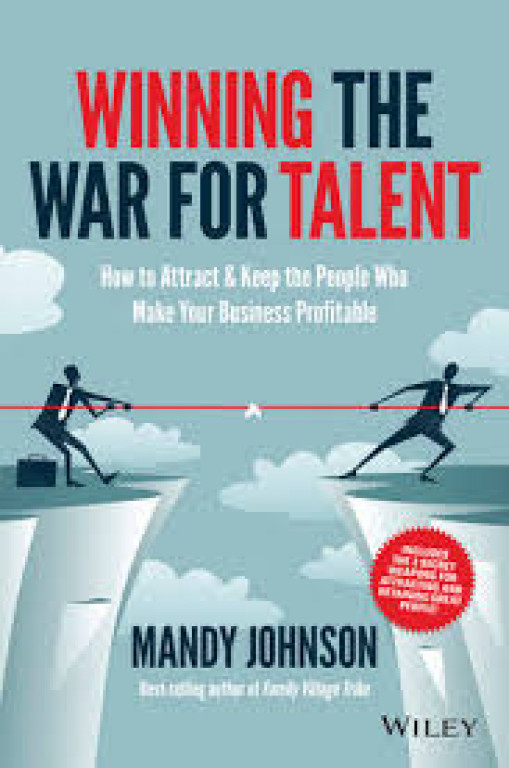 Author: Mandy Johnson
Published: 2014
This book outlines new, proven, scientific and effective recruitment solutions that haven't been shown anywhere else yet.
Get this book from amazon.
The Talent Code: Greatness isn't born. It's grown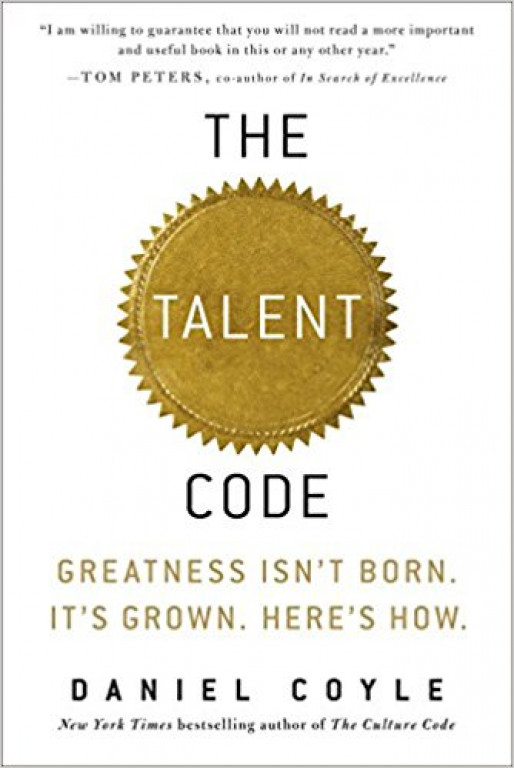 Author: Daniel Coyle
Published: 2010
Daniel Coyle, visited 9 of the world's greatest talent hotbeds and found a pattern that's common to all of them - which he explains in his book. Coyle found that certain methods of training, motivation, and coaching, were all being used in these places to grow extraordinary talent.
Get a copy from amazon.
Talent Force: A New Manifesto for the Human Side of Business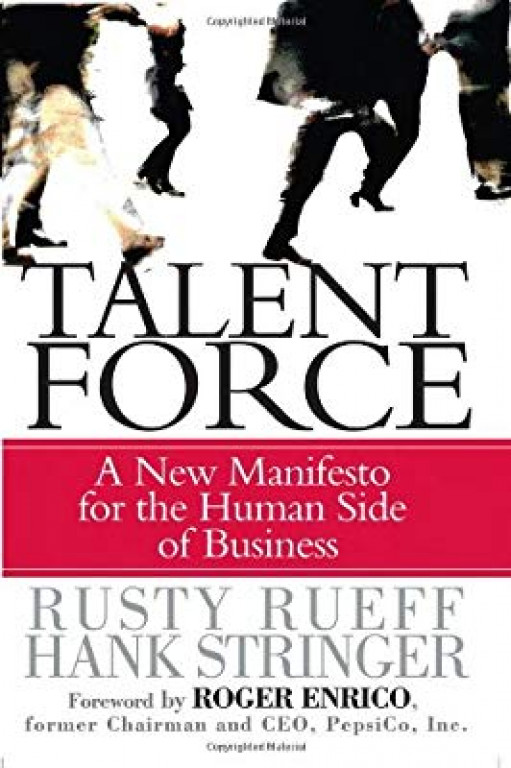 Author: Rusty Rueff, Hank Stringer
Published: 2006
High-lighting social, cultural and economic shifts that are transforming hiring, the authors reveal how to meet the every changing needs and wants of employees. This book will teach you how to:
Implement a talent plan that aligns business with objectives

Define metrics to track success and optimise performance

Benchmark compensation

How to create better communication strategies
Buy this book here.
Hire the Best and Avoid the Rest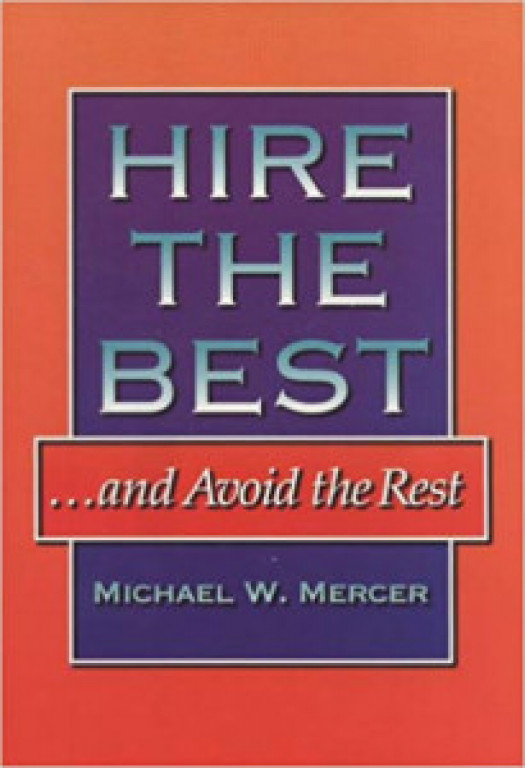 Author: Michael Mercer
Published: 2007
This book will provide you with:
Three key ways to predict if an applicant will succeed

Two pre-employment tests that have the ability to predict if its worth hiring an applicant

One four step formula to calculate your profit improvement and ROI when you hire the best.
Grab yourself a copy here.
Personal development
Getting to Yes: Negotiating an agreement without giving in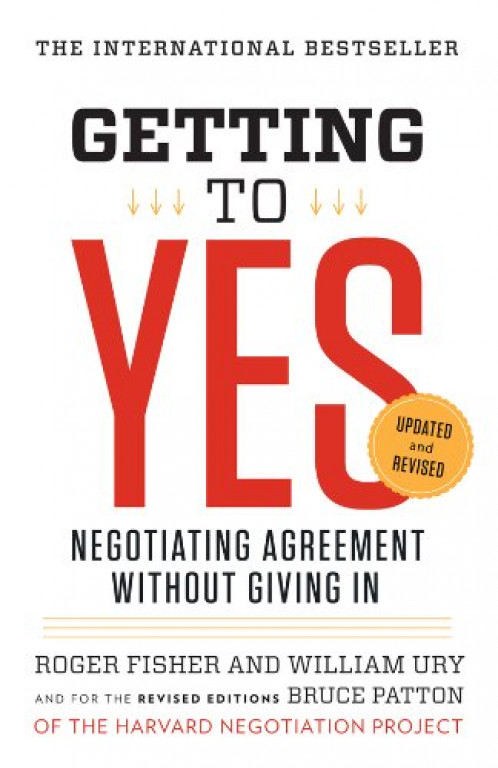 Author: Roger Fisher and William Ury
Published: 2012
This book has helped millions of people secure win-win agreements in both their work lives and their private lives. In includes basic and easy to live by principles, such as:
Don't bargain over position

Separate people from the problem

Insist on objective criteria.
This book simplifies the whole negotiation process, offering you an effective method to achieve success.
Get yourself a copy from amazon.
Getting Things Done: The Art of Stress-free Productivity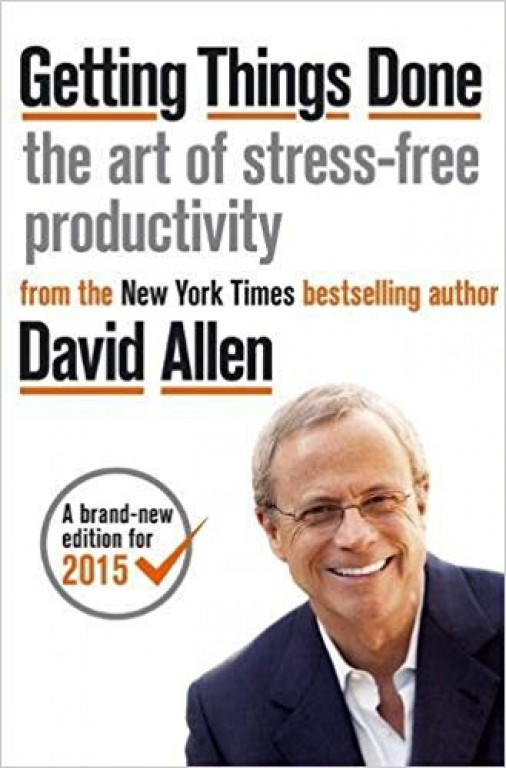 Author: David Allen
Published: 2015
The ultimate book for personal organisation, this book offers effective and easy ways to approaching professional and personal tasks. This book is fresh and relevant to recent years, and includes lots of materials to help you get things done.
Buy this book here.
Flying Without a Net: Turn Fear of Change into Fuel for Success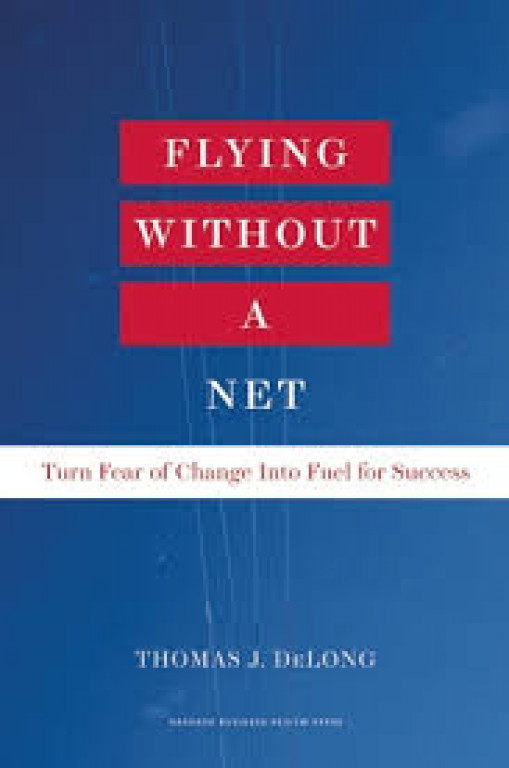 Author: Thomas DeLong
Published: 2011
In this book, DeLong explains how to draw strength from vulnerability. Drawing on his extensive research and consulting work, DeLong lays out:
- Roots of high achievers' anxiety: fear of being wrong and lack of a sense of purpose, and a craving for human connection
- Destructive behaviors we adopt to relieve our anxiety: busyness, comparing ourselves to others, and blaming others for our frustrations
- Behaviours we must adopt to gain strength from vulnerability: putting the past behind us and seeking honest feedback Packed with practical advice and inspiring stories, Flying Without a Net is an invaluable resource for all leaders seeking to thrive in this Age of Anxiety.
This book can be bought on amazon.
Essentialism: The Disciplined Pursuit of Less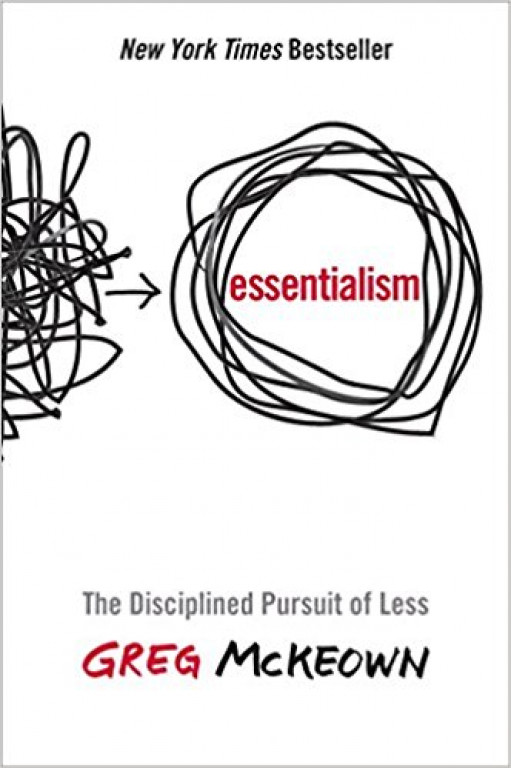 Author: Greg McKeown
Published: 2014
McKeown believes being an essentialist is about a disciplined way of thinking - he challenges the ideas of 'we can have it all' for 'the right thing, in the right way, at the right time'. This book is designed to allow you to regain control of your life and to channel your time, energy and effort into making the highest possible contribution towards the goals and activities that matter - not just into everything.
Get this book here.
The 7 Habits of Highly Effective People: Powerful Lessons in Personal Change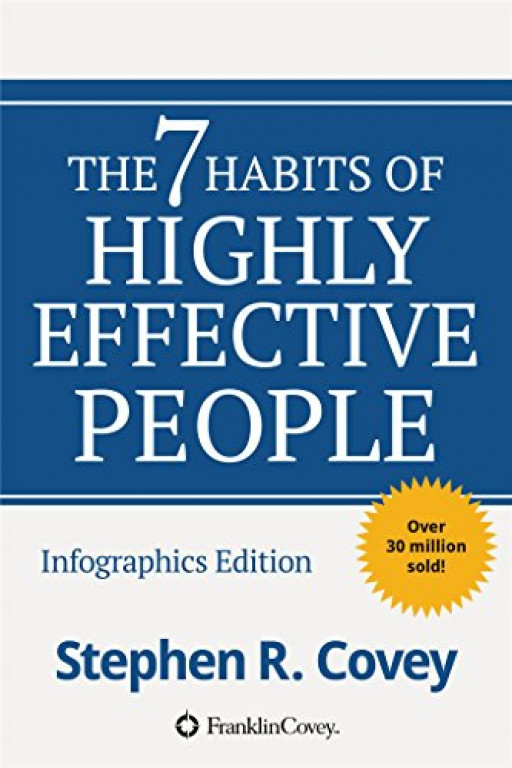 Author: Stephen Covey
Published: 2004
Designed for both professional and personal development, this book reveals Covey's step-by-step pathway for living with fairness, integrity, service and human dignity. This principles give us the security to adapt to change and the wisdom and power to take advantage of the opportunities that change creates.
Get this book on amazon.
Developing the Leader Within You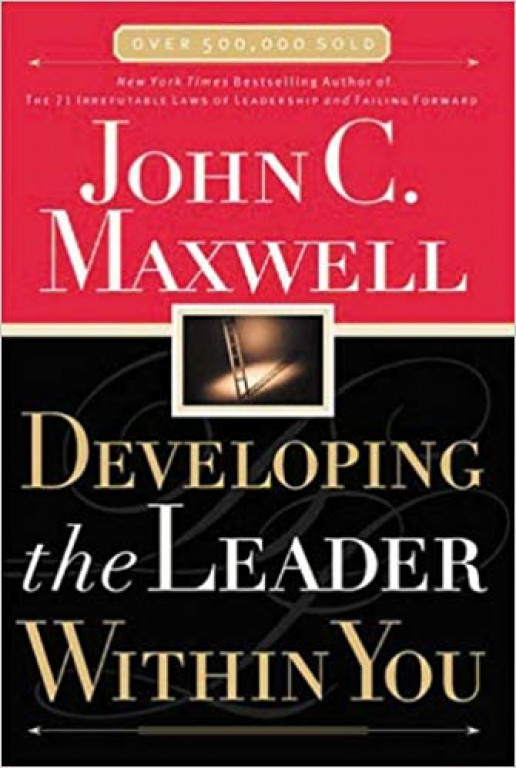 Author: John C. Maxwell
Published: 2012
Based on his own experiences as a pastor and in business, Maxwell will teach you:
The True Definition of Leader.

The Traits of Leadership and how you can acquire them.

The Difference Between Management and Leadership.
Buy this book here.
True North: Discover Your Authentic Leadership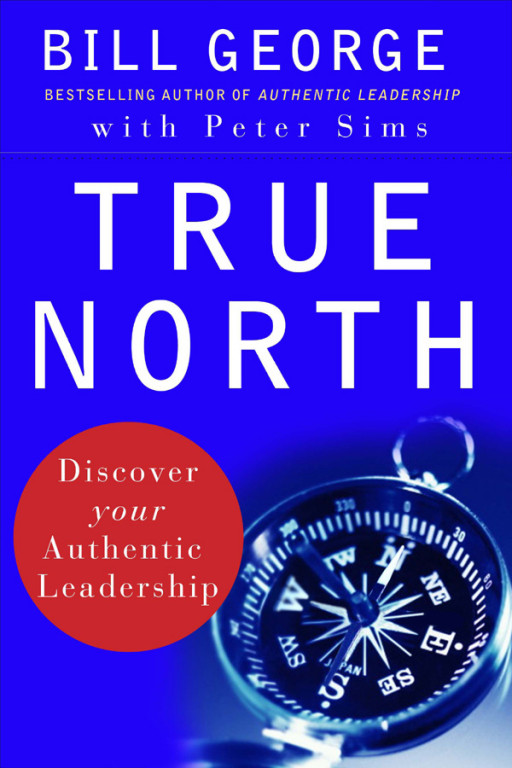 Author: Bill George and Peter Sims
Published: 2007
This book is based on interviews with 125 of todays top leaders, and allows you to create a unique, comprehensive and concrete program for leadership success, centred around five key areas:
Knowing your authentic self

Defining your values and leadership principles

Understanding your motivations

Building your support team

Staying grounded by integrating all aspects of your life
Get a copy from amazon.
Decisive: How to Make Better Choices in Life and Work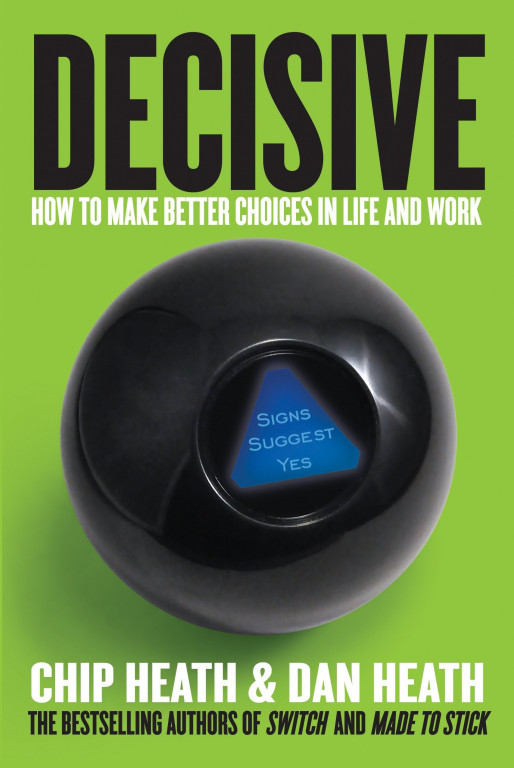 Author: Chip Heath and Dan Heath
Published: 2013
Based on a exhaustive study of decision-making literature, the authors introduce a four step processes to change the fact that when it comes to making decisions we are: overconfident, seek out information that supports us and downplay information that doesn't and we get distracted by short-term emotions.
Through hearing stories of rock-stars decision making tricks, or a CEO's disastrous acquisition, you will learn the answers to critical questions like these: How can we stop the cycle of agonizing over our decisions? How can we make group decisions without destructive politics? And how can we ensure that we don't overlook precious opportunities to change our course? 
This book can be bought here.
Think and Grow Rich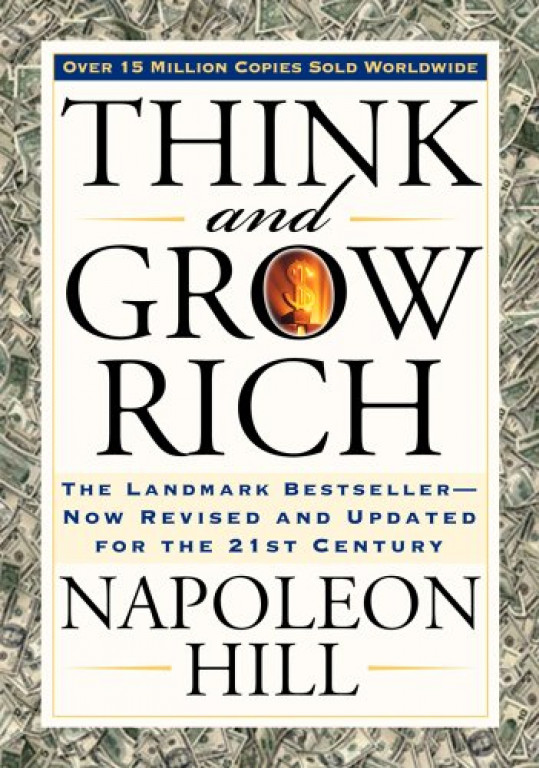 Author: Napoleon Hill
Published: 2016
Using stories of Andrew Carngie, Thomas Edison, Henry Ford and other millionaires, this book will teach you secrets and simple techniques that could bring you a fortune. The philosophy of this book is that money and material are essential for freedom of body and mind, but there are some who feel that the greatest riches can be evaluated only in terms of lasting friendships, loving families, understanding between business associates and introspective harmony. By reading this and applying this philosophy, this can change the way you negotiate throughout life.
Get this book here.
Secrets of Six-Figure Women: Surprising Strategies to Up Your Earnings and Change Your Life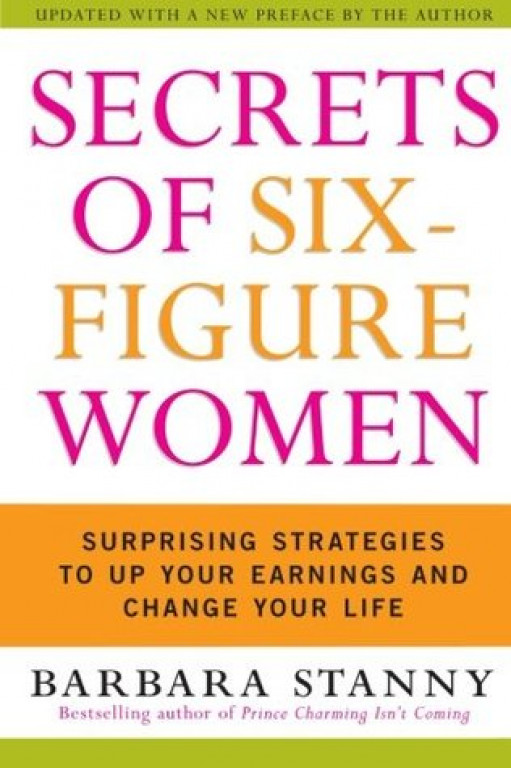 Author: Barbara Stanny
Published: 2009
Through interviewing high earning and successful women, Stany discovered that although all these women came from different backgrounds and all have different work experiences, they all had certain characteristics in common. In this book she shares these characteristics, that will allow other higher-earners to ensure their wealth and enhance their success.
Get the book at amazon.
The Compound Effect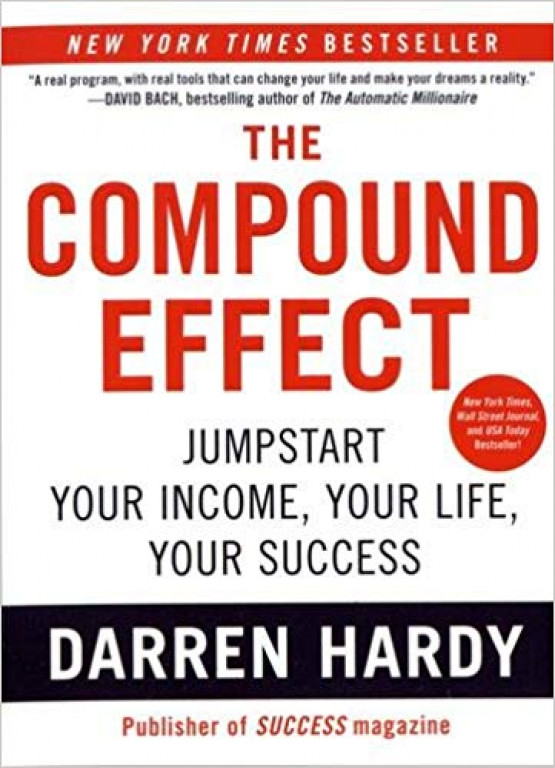 Author: Darren Hardy
Published: 2012
This book provides an easy and step-by-step guide to follow some fundamental principles that have guided the most phenomenal achievements in business, relationships and beyond.
Grab a copy here.
Start with Why: How Great Leaders Inspire Everyone to Take Action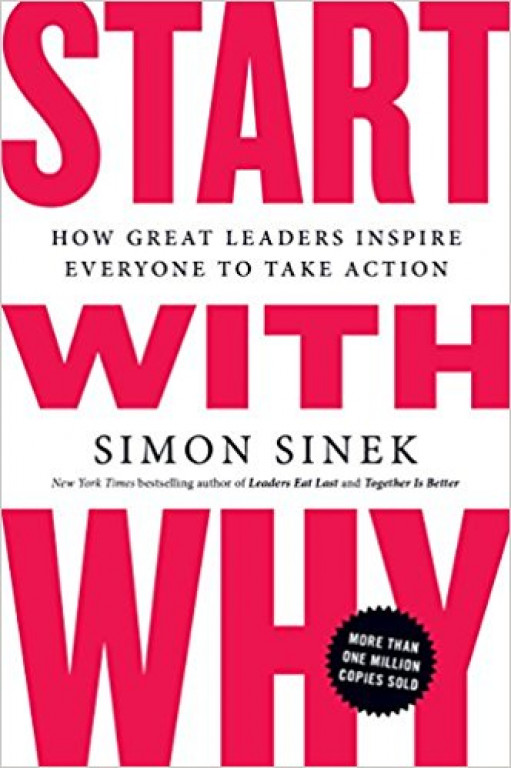 Author: Simon Sinek
Published: 2009
Based on the third most popular TED talk video of all time, start with why raised the fundamental questions of 'why are some people and organisations more innovative, more influential and more profitable than others?'.
This book shows that leaders who've had the greatest influence in the world all think, act and communicate in the same way - and its the opposite to what everyone else does. Sinek calls this the 'golden circle' and it provides a framework in which organisations can be build and people can be inspired - he outlines this in his book.
This book can be bought on amazon.
The Magic of Thinking Big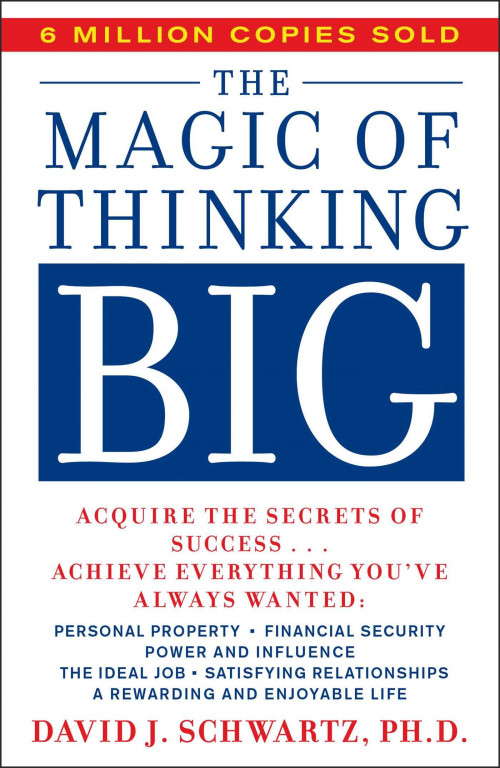 Author: David J Schwartz
Published: 1987
An expert on motivation, Schwartz will help you to sell better, manage better, earn more money, and find greater happiness and peace of mind. This book helps you to:
Cure yourself of the fear of failure

Think and dream creatively

Make your attitudes your allies

Learn how to think positively -

Turn defeat into victory

Use goals to help you grow

Think like a leader
Get this book here.
The Sales Bible: The Ultimate Sales Resource: Including The 10.5 Commandments of Sales Success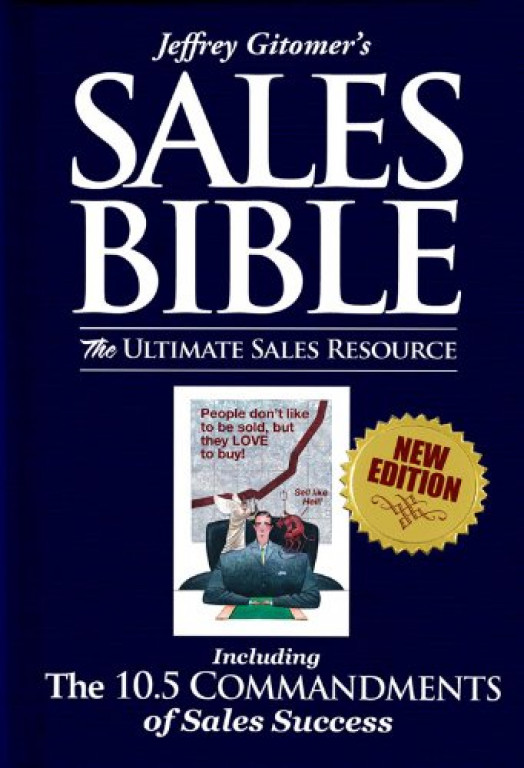 Author: Jeffery Gitomer
Published: 2011
This is the complete guide to make connections, make appointments, make sales, and make money. It's about loyalty, relationships, testimonials, and referrals – real sales, real value, and real profit. In this book, you will:
Learn the 10.5 Commandments of Sales Success

Discover the fundamental values of every great sales approach

Implement daily brand-building techniques

Make sales in any economic environment

Translate relationships into referrals
Buy this book here.
The 4-Hour Work Week: Escape the 9-5, Live Anywhere and Join the New Rich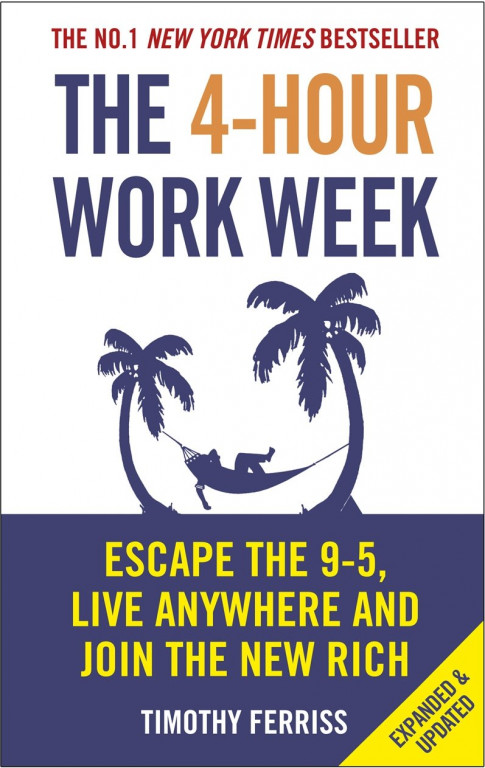 Author: Timothy Ferriss
Published: 2011
This step-by step guide to luxury lifestyle design teaches:
How Tim went from $40,000 dollars per year and 80 hours per week to $40,000 per MONTH and 4 hours per week

How to outsource your life to overseas virtual assistants for $5 per hour and do whatever you want

How blue-chip escape artists travel the world without quitting their jobs 

How to eliminate 50% of your work in 48 hours using the principles of a forgotten Italian economist

How to trade a long-haul career for short work bursts and frequent 'mini-retirements
Get a copy from amazon.
Tribe of Mentors: Short Life Advice from the Best in the World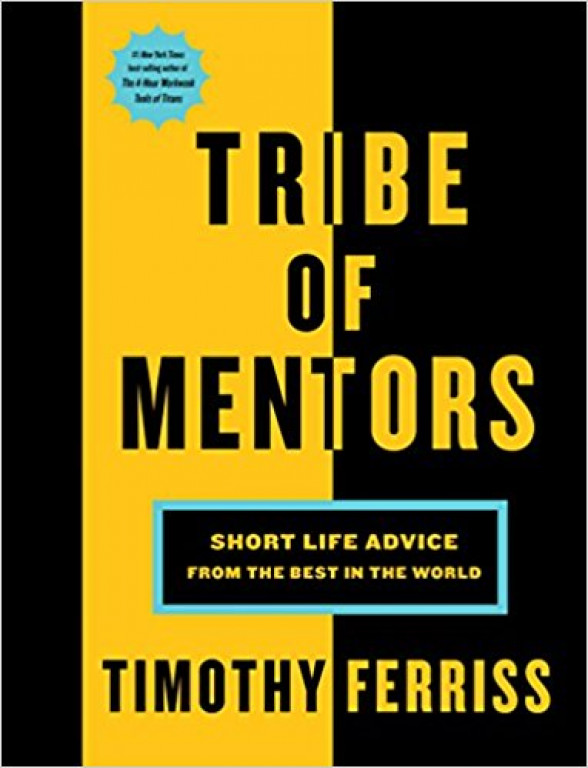 Author: Tim Ferriss
Published: 2017
From iconic entrepreneurs to elite athletes, from artists to billionaire investors, this book provides their profiles which can help you to answer many of the difficult questions in life. This book contains:
Practical advice

Routines of these successful people

The best purchase for $100 or less

How to overcome failure

How to be more mindful

How to achieve a work-life balance

Ways to thrive and have a purpose.
Get your copy here.
The Power of Habit: Why We Do What We Do, and How to Change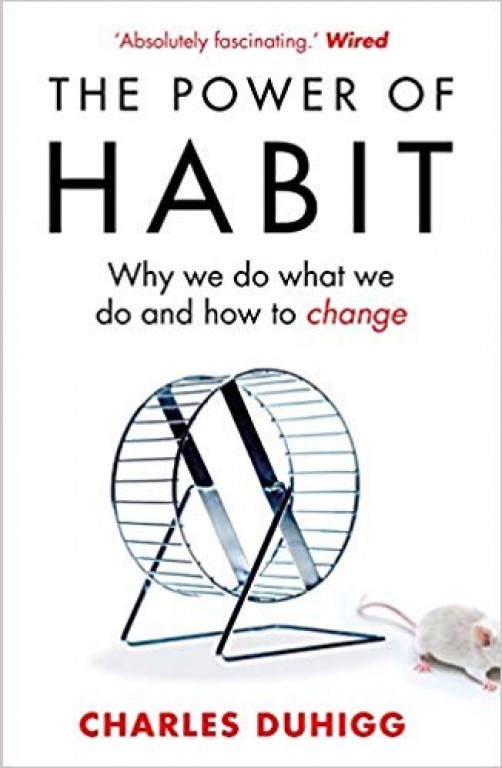 Author: Charles Duhigg
Published: 2012
The author believes that the key to being successful in anything is to understand how habit works. Dug shows that, by following the new science of habit, we can transform our businesses, communities and lives.
Buy this book from amazon.
The Chimp Paradox: The Acclaimed Mind Management Programme to Help You Achieve Success, Confidence and Happiness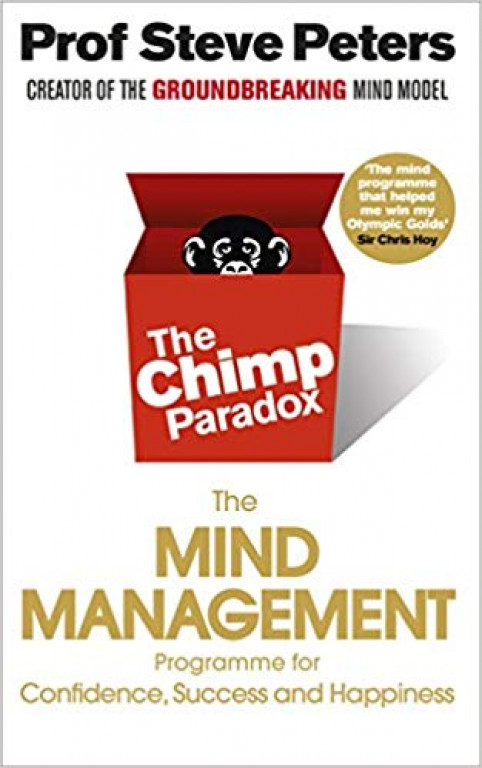 Author: Steve Peters
Published: 2012
This book presents a mind management model that can help you become happy, confident and successful. The book aims to help you to:
Recognise how your mind is working

Understand and manage your emotions and thoughts

Manage yourself to become the person you would like to be
Get this best seller from amazon.
Eat That Frog!: Get More of the Important Things Done - Today!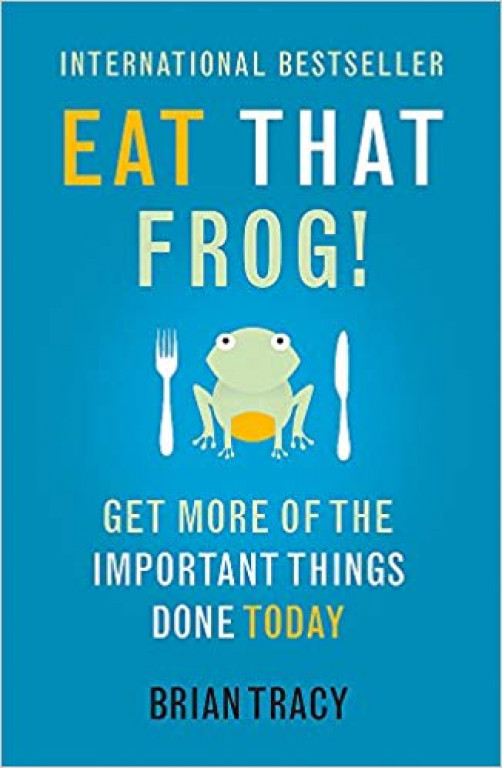 Author: Brian Tracy
Published: 2016
Based on the old saying that 'if the first thing you do each morning is to eat a live frog, you'll have the satisfaction of knowing that it's probably the worst thing you'll do all day', Brian Tracy shows how tackling the most challenging tasks of your day first will be the most effective way.
Get this book here.
Final Words
So there you have it! Which of these books are you planning to pick up? The old adage is indeed true- "leaders are readers." So, make it a point to read something new all the time. By doing that, you'll find better ways to create a cohesive team and lead your department, business or organization well.