Organisational psychology, otherwise known as industrial psychology, is the field in which psychologists and researchers explore ways to improve the quality of work environments utilising the science of human behaviour.  
Organisational psychologists are faced with a number of problems within places of work. Some examples include; assessing and optimising team dynamics, assessing consumer preferences and developing marketing strategies, identifying development needs and formulating training programmes. The insights produced provide a numbers of benefits to organisations and those within them; including, but not limited to, increasing employee satisfaction and morale, reducing staff turnover, increasing productivity, as well as aiding in the screening and training of potential employees.
This article will explore ten of the best organisational and industrial psychologists, past and present.
Frederick Winslow Taylor (1856-1915)
Frederick Winslow Taylor is considered to be the father of scientific management; in other words, the first person documented to scientifically improve industrial efficiency, making him an obvious candidate in our list of the best organisational psychologists. An American mechanical engineer, Taylor began acquiring knowledge at a steel works which he managed. It was here that he began to study the productivity of his employees and their machines, emphasising the importance of proper training and a better working environment.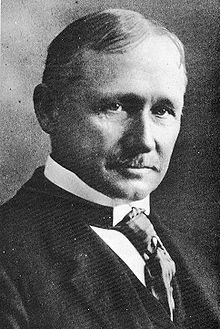 Taylor's ideas were extremely influential, leading to the publication of his book 'The Principles of Scientific Management' in 1911. In 2001, the book was nominated "the most influential management book of the twentieth century" by the members of the Academy of Management.
Hugo Munsterberg (1863-1916)
A German psychologist, Hugo Munsterberg was a founder in the fields of forensic and applied psychology. His books ('Vocation and Learning' and 'Psychology and Industrial Efficiency') are thought to be some of the earliest written works concentrating on organisational psychology. The books addressed topics such as how to hire suitable candidates and maximising work productivity, as well as identifying skills and job role suitability from a young age in order to generate valuable vocational guidance.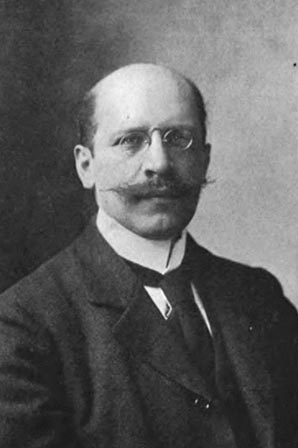 Chris Argyris (1923-2013)
Chris Argyris was born in the United States to Greek immigrant parents, spending his childhood between New Jersey and Athens, Greece. Argyris is generally known as a co-founder of organisational development and for his formative workings studying learning organisations. He was an American business theorist and professor at Harvard Business School. Argyris also served as a 'Thought Leader' at Monitor Group, the multinational strategy consulting practice of Deloitte Consulting LLP.
After serving in the U.S. Army during World War II, Argyris began his academic career at Yale University, where he eventually befell the title of Professor of Management Science. Argyris then took up the position of Professor of Education and Organisational Behaviour at Harvard University where he stayed until his retirement.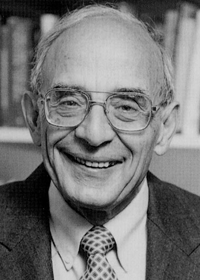 As a credit to his work, the University of Toronto presented Argyris with an honorary Doctor of Law degree in 2006, and the Yale University bestowed him with a Doctor of Science award in 2011.
Argyris wrote a number of books throughout his career, which focused on a variety of subject areas within industrial psychology. He began exploring the impact of organisational structures and management styles then altered his focus to that of organisational change and the behaviours and working styles of senior executives. Argyris then directed his attentions to the role of social scientists in organisational psychology and research. Finally, Argyris' concluding research and subsequent books explored individual and organisational learning, as well as human reasoning.  
Edgar Schein (1928-)
Edgar Schein is a notable character within the field of organisational development and a great representative as one of the best organisational psychologists alive today. Schein is an American former Professor of MIT Sloan School of Management and is an Alma Mater of Harvard University, Stanford University, and the University of Chicago.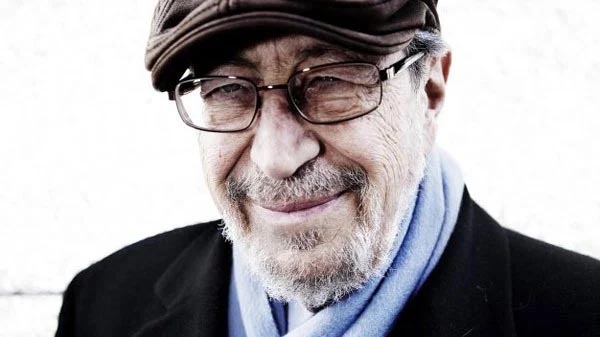 In the 1980s, Schein formulated the 'Schein's Organizational Culture Model', which describes three explicit and observable levels of organisational culture – 1) artefacts and behaviours, 2) espoused values, and 3) assumptions. 'Artefacts' relates to anything material within organisations; for example, the furniture or the uniform. 'Espoused values' are those that represent the organisational values such as their rules, philosophies and public statements of behaviour. Finally, 'assumptions' are the shared basic expectations within the organisation that are usually unconscious but are integral to the structure of the organisation's culture.
Schein is a fellow at both the American Psychological Association and the Academy of Management, and is also on the board of advisors to the Institute of Nuclear Power Operations. In 2012, he was awarded with a 'Lifetime Achievement Award' from the International Leadership Association.
Cary Cooper (1940-)
An American-born British psychologist, Sir Cary Cooper is often the media's first choice for comments on organisational issues. He is widely acknowledged to be a world leading expert on wellbeing; making him a clear nominee for one of the best organisational psychologists. He regularly provides statements and is interviewed for the UK press, such as for the BBC and ITV, to provide insight on news stories and current affairs. Cooper received a CBE from Her Majesty Queen Elizabeth II in the 2001 and was knighted for his contributions to social science in 2014.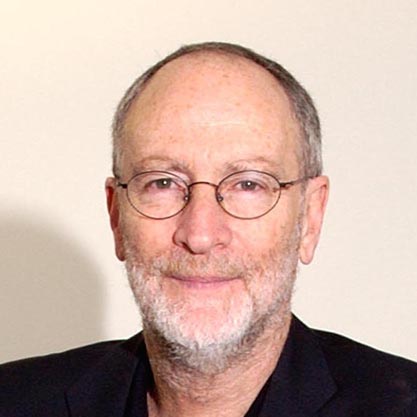 Cooper is involved with a number of UK charities and initiatives. He is a Clinical Advisor to the mental health charity, Anxiety UK, and was previously President of Relate, a national relationship counselling service. He is also a past President of the British Association for Counselling and Psychotherapy (BACP), and is the current President of the Chartered Institute of Personnel and Development (CIPD).  
After lecturing at Lancaster University and the Manchester School of Management, Cooper was nominated to be the Founding President of the British Academy of Management
Thomas Cox CBE (Unknown-)
Sir Thomas Cox, otherwise known as Professor Thomas Cox OBE, is the chair of Occupational Health Psychology and Management at Birbeck University of London. A large amount of what we know today regarding the negative effects of work-related stress are down to the research efforts of Cox and colleagues. Having published a large number of books and articles on the matter, Cox eventually received recognition from Her Majesty Queen Elizabeth II in 2000 for his contributions to science and research.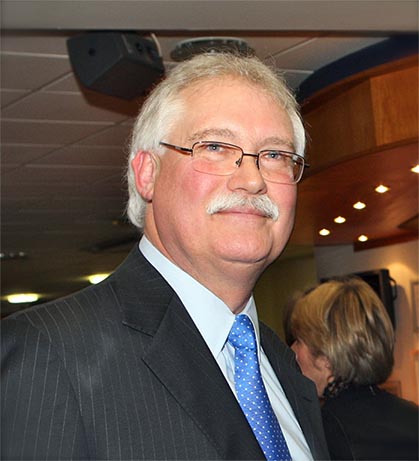 Cox has based a majority of his career on two specific topic areas. Firstly, psychosocial and organisational risk management, as well as, health and safety management. His second area of interest is that of psychosocial and work-related issues in cancer survivorship.  
Cox is the Chair of the British Psychological Association's Partnership and Accreditation Committee, as well as a member of its Members and Standards Board. Cox has been awarded Honorary Fellowships from the Faculty of Occupational Medicine at the Royal College of Physicians of Ireland, and also from the Institute of Ergonomics and Human Factors. Cox was presented with an award for a 'Distinguished Contribution to Occupational Health Psychology' by the American Psychological Association, the U.S. National Institute for Occupational Safety and Health, and the Society for Occupational Health Psychology.
Cox has worked as an advisor to both the European Commission and to the World Health Organisation. Cox established the well-known journal 'Work & Stress' in the 1980s and has remained its Managing Editor.
Robert I. Sutton (1954-)
Robert Sutton is a Professor of Management Science at the Stanford Engineering School in the United States. He is also evidence-based management researcher and best-selling author, who gained his doctorate from the University of Michigan specialising in organisational psychology. Sutton is a fellow at IDEO – an international company that designs products, services and environments, as well as management consulting and organisational design.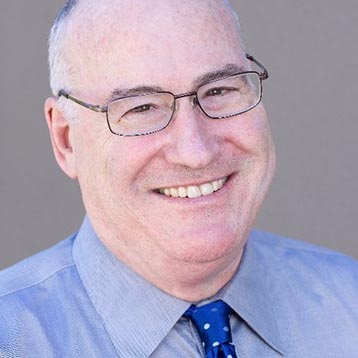 Some of Sutton's published titles include 'Good Boss, Bad Boss: How to be the Best…and Learn from the Worst', and 'The Asshole Survival Guide: How to Deal with People who Treat You like Dirt'.
Stewart D. Friedman (Unknown-)
Regularly appearing in the business media, Stewart Friedman has been said to inspire "rock star adoration" by his students, according the New York Times. A Professor on the Wharton faculty at the University of Pennsylvania since 1984, Friedman is a highly decorated award-winning teacher and author.  
Friedman was voted as one of the "world's top 50 business thinkers" on three occasions by Thinkers50 and won the 'Distinguished Achievement Award' in 2015. He was also elected as one of America's 25 most influential men to have positively impacted the lives of working parents by Working Mother magazine. Friedman's most recent, Wall Street Journal bestseller book, 'Leading the Life You Want: Skills for Integrating Work and Life', was published in 2014.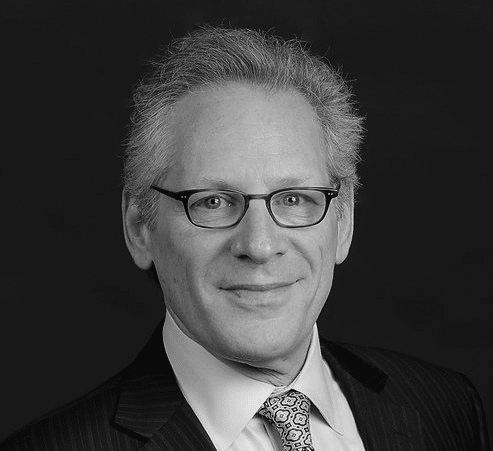 In 2001, Friedman served as the director of the Leadership Development Center during a two-year consignment at the Ford Motor Company. Friedman oversaw a $25 million operation and 50 personnel. During his tenure, Friedman helped to design initiatives to enhance and advance Ford's culture.  
Friedman continues to maintain an important presence within a number of public and private companies and organisations. He has served as an advisor for two White House administrations, the United Nations, as well as the U.S. Department of Labour.
Adam Grant (1981-)
An American national and a Professor specialising in Organisational Psychology at the University of Pennsylvania, Adam Grant was the youngest person at the school to receive tenure, aged just 28-years-old. From 2011 to 2017, Grant was voted the best professor at the University of Pennsylvania by students.  
Translated into 27 languages, Grant's first published book, 'Give and Take: A Revolutionary Approach to Success', was well received by peers and critics. In 2015, Grant was listed by the British Psychological Society as one of the most "followed" psychologists on Twitter. In the same year, Grant received further accolades, being named Thinkers50's "Most Influential Global Management Thinker" and a "World Economic Forum Young Global Leader".  
Grant's second book, 'Originals: How Non-Conformists Move the World', released in 2016, was listed as a New York Times Bestseller. The book examines the benefits of procrastination and the strategies of nonconformists who make a difference within organisations using their different ways of thinking and problem-solving. Also in 2016, Grant was catalogued in Fortune's '40 under 40' prestigious annual ranking of the most influential young people in business.  
Grant's third and most recent book, 'Option B: Facing Adversity, Building Resilience, and Finding Joy', was co-written by Facebook's COO, Sheryl Sandberg. Today, Grant maintains a strong presence on social media, often sharing his thoughts on (and against) sexism within the world of business.
And finally, the last in our list of the best organisational psychologists (but certainly not least) ...
Maya Shankar (1987-)
Doctor Maya Shankar's work impacts the lives of people worldwide. She has been the Senior Policy Advisor at the White House since 2013; famously working under President Barack Obama. Arguably one of the best organisational psychologists at present, Shankar utilised her knowledge of behavioural science to provide insights which aided the creation and development of policies and federal programs in her role as Senior Policy Advisor.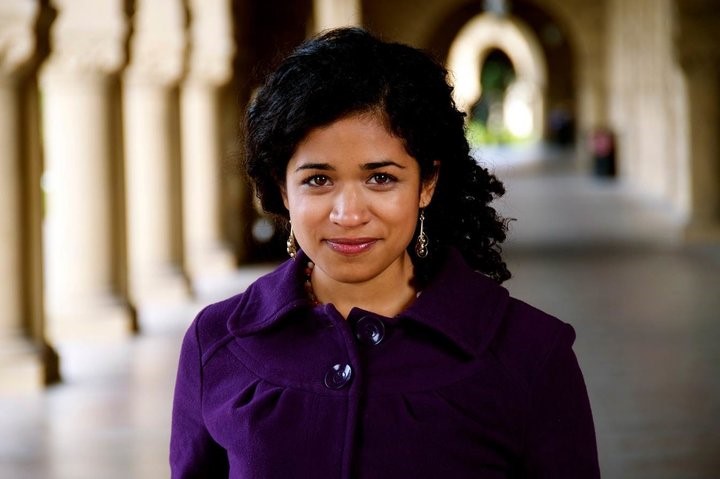 Shankar completed her undergraduate degree in Cognitive Science at Yale University and then continued her studies in the United Kingdom. She earned her Ph.D at the University of Oxford, and then went on to finish a post-doctoral program at Stanford University, specialising in Cognitive Neuroscience. During her university years, Glamour magazine professed Shankar to be one of the country's 10 most impressive women in college.
Shankar established the 'White House Social and Behavioural Sciences Team' (SBST) in 2015, which is a cross-agency assembly of behavioural scientists who use the principles and research of behavioural science to improve public policies for the benefit of America's citizens. In 2016, Shankar served as the first Behavioural Science Advisor to the United Nations, which she performs alongside her role at the White House.
Of course there are many more notable organisational and industrial psychologists that have changed the world we live in, but these are just a few of our favourites!